Mississippi River Towns Await Latest Crest—Second Highest on Record
,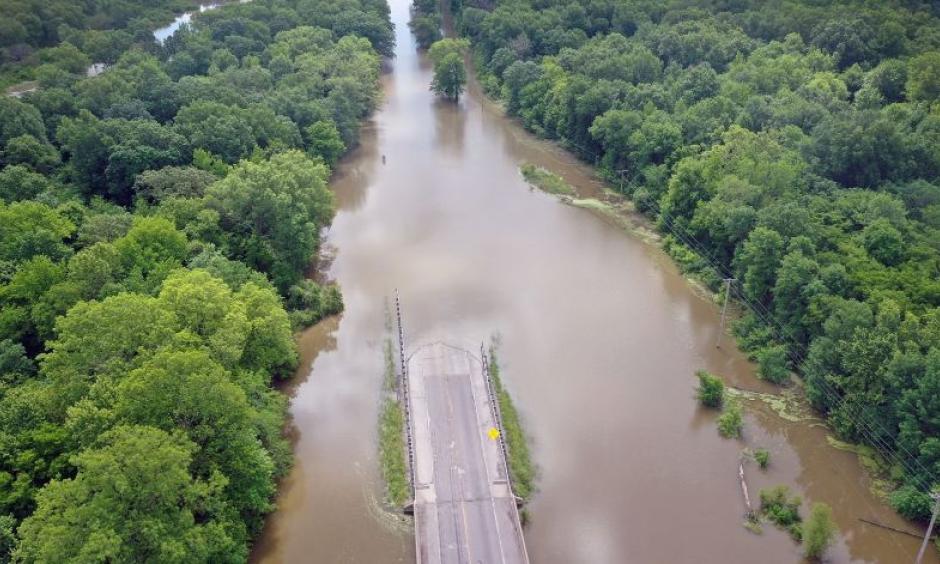 Mississippi River towns are preparing for the highest round of flooding so far in a record wet spring, with river levels in St. Louis and surrounding areas swelling to their second-highest points on record.
"It is soaked, and more rain is on the way," said Mark Fuchs, senior service hydrologist with the National Weather Service in St. Louis. "We're hoping that the crests we're seeing right now is all that we will have to deal with."
A levee breached Sunday in Lincoln County, Mo., causing evacuations in several nearby towns, he said.
Along the Illinois River—which meets the Mississippi in Grafton, Ill.—a levee was breached Monday night, the Calhoun County Sheriff's Office said, forcing the closure of the Joe Page Bridge that is the main way in and out of the county. They agency was notified of the breach around 8:30 p.m. local time. The breach threatened homes in Nutwood, a community in nearby Jersey County.
The record wet weather over the last 12 months across the U.S. caused several crests along the Mississippi River and record flooding along the Missouri and Arkansas Rivers. May generated 549 tornadoes for the month, according to preliminary reports, the most for that month ever and second to April 2011 for the most tornadoes in any month.