The Monster Surge That Wasn't: Why Irma Caused Less Flooding Than Expected
,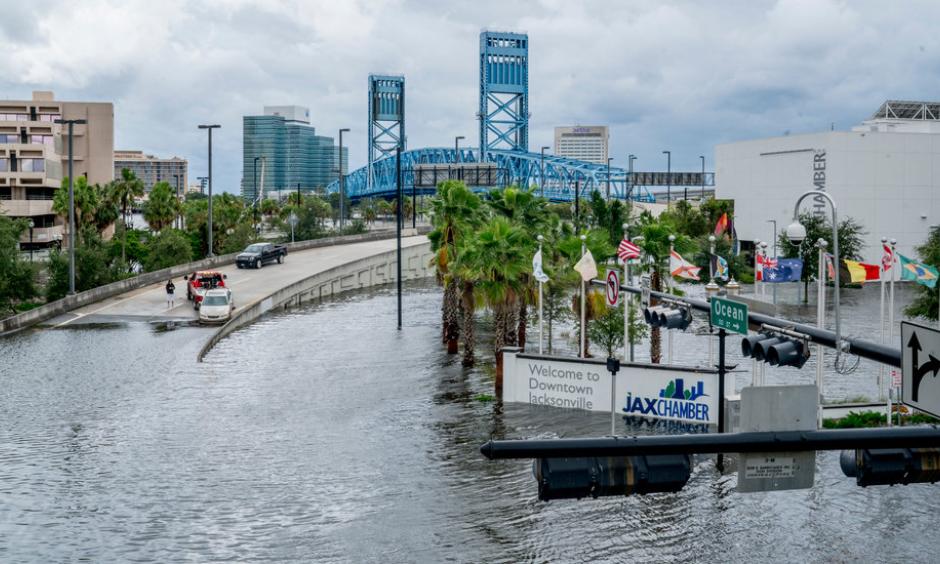 Because a hurricane's winds blow counterclockwise, the precise path of the storm matters greatly for determining storm surge. Had Irma lingered far enough off Florida's Gulf Coast, its eastern wall, where the strongest winds occur, could have shoved six to nine feet of water into parts of Fort Myers and Naples, while swamping Tampa Bay and St. Petersburg as well.
At the last minute, Irma unexpectedly veered inland right before it got to Naples, taking its eastern wall safely away from the ocean. That meant that as the storm tracked north over Naples, Fort Myers and Tampa Bay, the winds at the head of the storm were moving west and actually pulling water away from the shoreline. In Tampa, water levels dropped five feet below normal, and bewildered spectators walked out to see beaches sucked dry. In Sarasota, a manatee became stranded.
Then, once the eye of the hurricane had passed through those areas, the back side of the storm hit, pulling water east toward the coast. But by this point, the storm's winds were weakening, and the resulting surge was not nearly as strong as feared.
...
"That initial draining of water acted as a crucial buffer," said Rick Luettich, director of the University of North Carolina's Institute of Marine Sciences and an expert on storm surge. "By the time the back side of Irma hit, the storm was further inland and not quite as strong."
Yet because Irma was so unusually large, its fierce winds also extended all the way to the east coast of Florida, pushing water inland there. Dr. Needham estimated that salt water levels rose four feet above normal in Miami — the 10th highest level seen since 1880.
That produced a river of water pouring into downtown Miami and Brickell, the city's financial district. Water rose several feet up the stairs of buildings and storefronts, and at one point, whitecaps dotted the makeshift river.
...
Sea-level rise caused by climate change also worsened the storm surge that did occur in many areas. In Miami, sea levels have risen roughly 10 to 12 inches in the past century. "That may not sound like a big deal, but when combined with a four foot surge, it can mean the inundation of thousands of more buildings," said Dr. Needham.