A mother's story of survival in drought-ridden Malawi
,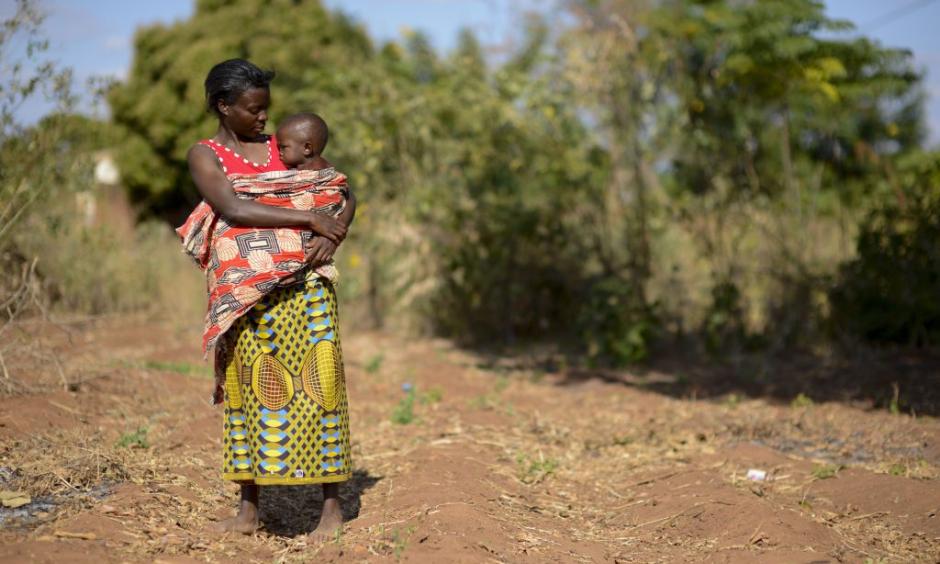 As one of the worst droughts ever recorded in Southern and Eastern Africa continues, photojournalist Sebastian Rich has been documenting the desperate lives of the most vulnerable affected in Malawi and Mozambique for UNICEF.
Alinafe is a 30-year-old single mother of four children, ranging in age from 10 to 2. Her list of hardships seems never-ending.
...
A nearby dry patch of land yielded a small harvest last year but now lies barren. The family's daily meal is a handful each of dried peas called "nandoko"' or "pigeon peas."
Once a month, Alinafe takes 2- year-old Desire, wearing a petite blue hat and rust-colored dress, to the Balaka district hospital to be weighed and given a basic heath check. She also gets a month's supply of Plumpy Nut, a protein-packed peanut paste, which helps her survive.
According to UNICEF, more than 1 million children in Southern and Eastern Africa, like Desire, need treatment for severe acute malnutrition