NASA just snapped the first photos of a mysterious crack in one of Greenland's largest glaciers
,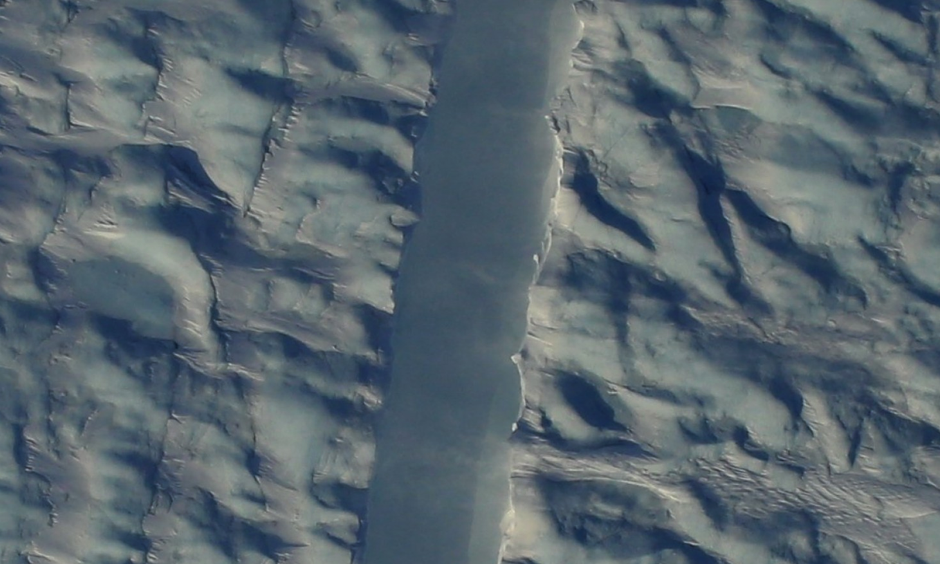 The first photographs of a new and ominous crack in Greenland's enormous Petermann Glacier were captured by a NASA airborne mission Friday.
...
The NASA pictures make clear that a significant new rift has opened near the center of the glacier's floating ice shelf — an unusual location that raises questions about how it formed. Moreover, this crack is not so distant from another much wider and longer crack that has been slowly extending toward the shelf's center from its eastern side wall.
...
When two prior ice islands broke off the glacier in 2010 and 2012 — the 2010 island in particular was extremely large — the events drew major media attention and were even discussed in a hearing before Congress.