New wildfires erupt in California as heatwave strikes west coast
San Gabriel Mountains, California
Azusa, CA
Duarte, CA
Potrero, CA
Manzano Mountains, New Mexico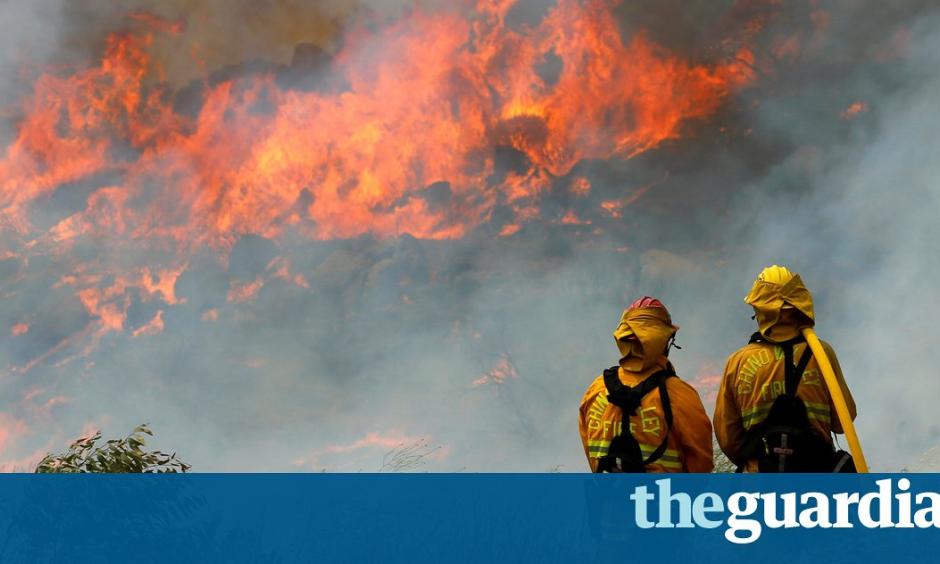 New wildfires erupted Monday in southern California and chased people from their homes as an intensifying heatwave stretching from the west coast to New Mexico blistered the region.
Towering columns of smoke rose from the San Gabriel mountains behind Los Angeles as the fires several miles apart devoured hundreds of acres of brush on steep slopes above foothill suburbs...
Officials had warned of extreme fire danger in the region as the heatwave peaked. Temperatures surpassed 100 degrees across much of southern California well before noon, while some desert cities sizzled in the 120s...
Elsewhere, crews made progress against a nearly week-old blaze in rugged coastal mountains west of Santa Barbara, where overnight winds had pushed flames into previously burned areas, allowing firefighters to boost containment to more than 50%...
Another wildfire was growing near a small desert town close to the Mexico border. It surged to nearly 3 square miles amid triple-digit temperatures and forced the evacuation of about 75 people from Potrero, a ranching community a few miles north of Tecate, Mexico, and about 40 miles south-east of San Diego...
In central New Mexico, a 28-square-mile fire that erupted last week and destroyed 24 homes in the Manzano mountains south of Albuquerque was largely uncontained...
In eastern Arizona, a fire doubled to nearly 42 square miles and led officials to warn a community of 300 residents to prepare to evacuate