An ocean 'heat wave' just drove temperatures off Maine to near-record highs
,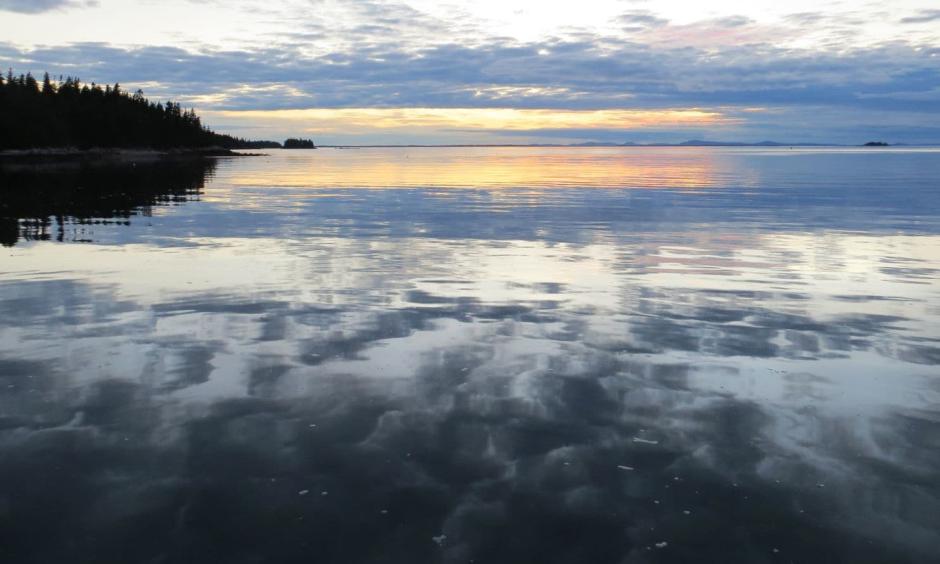 Sea surface temperatures in the vast Gulf of Maine hit a near-record high of 68.93 degrees Fahrenheit on Aug. 8, part of what scientists called a month-long "marine heat wave" in the normally chilly waters that are home to everything from lobsters to whales.
In some parts of the gulf, surface temperatures soared to nearly 11 degrees warmer than normal.
Using satellite data, scientists at the Gulf of Maine Research Institute said that over the past 30 years, the waters there have warmed at a rate more than three times the global average. Over the past 15 years, it has warmed at seven times that average.
"This event is surprising in the sense that it happened really quickly and we hit these record temperatures," said Andrew Pershing, chief scientific officer at the Gulf of Maine Research Institute. "But what's unsurprising is that average conditions have been so warm. We're getting heat waves or near heat waves almost every year, and in some years almost every day.
"We've set 10 daily temperature records this summer, after setting 18 this winter," Pershing said, adding that the institute "had to add new colors to our temperature illustrations to reflect just how warm the Gulf of Maine has been this year."
The satellite data, which goes back to 1981, came from the National Oceanic and Atmospheric Administration and NASA. The temperatures reflect average conditions over an area of 80,447 square miles and as far as a meter below the surface. So far this year, surface temperatures rank third-highest, after 2012 and 2016.
...
The marine heat wave may be the result of a "weakening" of the ocean currents — known as the Atlantic Meridional Overturning Circulation — that carry warm water north along the east coast of the United States, he said.
...
So far this year, all but 40 days had reached "heat wave" threshold, he said, with temperatures rising above the 90th percentile for the period going back to 1982.