Once-in-a-generation flooding possible in Boston — for the second time this year
,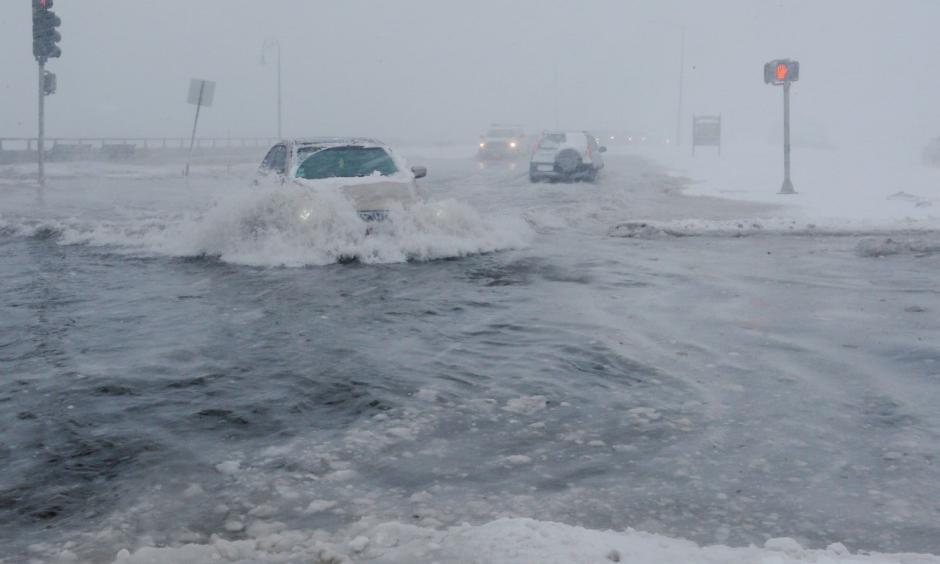 The National Weather Service is warning that the seas could top 15.3 feet at the tidal gauge in Boston Harbor. Significant impacts will occur during the high tide Friday morning, which falls just before noon. Because the storm will stick around for several tidal cycles, it could reach this threshold again around midnight Friday and noontime Saturday.
This 15.3 feet, if realized, will break the record for flood stage in Boston for the second time this year. The long-standing record of 15.1 feet, set during the Blizzard of '78, was knocked out of its top spot by the 15.16 feet achieved during January's "bomb cyclone." Both systems brought massive coastal flooding in Eastern Massachusetts, wreaking havoc in shoreline communities and destroying a number of structures.
Unfortunately, widespread destructive coastal flooding this weekend is looking unavoidable at this point. Friday's event is a "perfect storm" for high-end coastal flooding in Southern New England. The ocean is already primed for big issues due to high astronomical tides. Onshore flows between 40 to 60 mph (and up to 80 mph on Cape Cod) will persist for upward of 24 hours, thanks to a stalling storm. These winds will pile water up along the coast, funneling it into bays, rivers, and inlets. Meanwhile, waves topping thirty-five feet are possible just a few miles offshore.