Oroville Dam: Window into future with warming — experts
,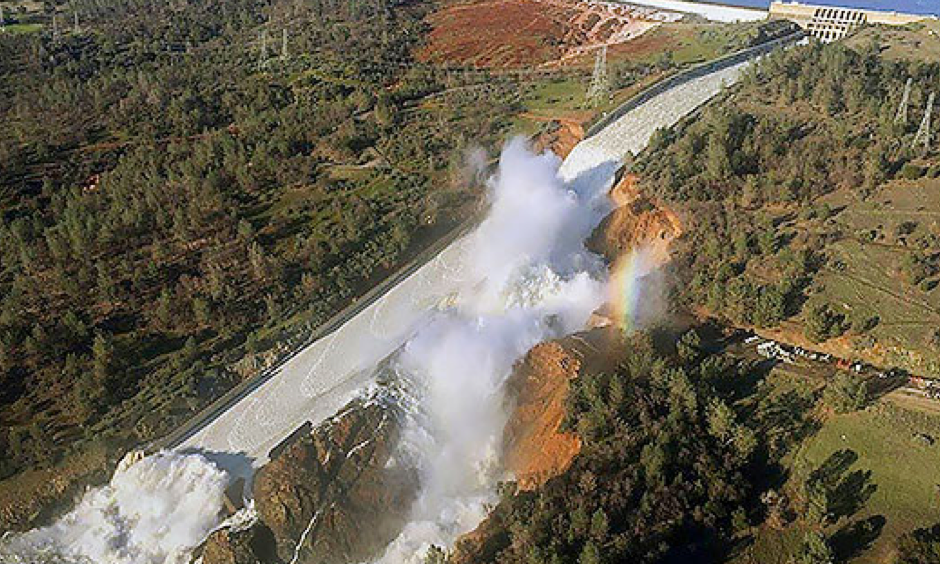 A deluge of repeated rainstorms set the stage for the near-disaster at the Oroville Dam in California, a crisis that foreshadows what the Golden State can expect more of with climate change, several experts said.
The situation at Oroville — in Butte County, Calif., northeast of Sacramento — happened after both an infrastructure failure and a weather event, said Daniel Swain, a climate scientist with UCLA. A series of storms powered by a phenomenon known as the atmospheric river hit Northern California this winter. Those filled Oroville, prompting the release of water onto its spillway. Then that structure suffered a sinkhole that became apparent last week.
...
While it's too soon for studies that would look for a climate link to the Oroville drama, experts said climate models show California likely will swing between devastating droughts and extreme storms. That could cause significant problems if the state's infrastructure isn't ready, they said.
"These biggest events that cause the biggest problems are the ones we are pretty sure are going to become more common," Swain said. "We're seeing the stresses of the current climate upon our infrastructure, and seeing in some cases it's enough to cause really big problems.
...
Climate science shows that warming causes evaporation off the oceans and other water bodies, putting more moisture into the atmosphere, Swain said. That vapor doesn't always come down and doesn't always fall in the same place where it went up. But it can fall in torrents.
...
The state's water system "was designed and built for a climate we no longer have, for yesterday's climate, not tomorrow's climate," said Peter Gleick, president emeritus and chief scientist with the Pacific Institute and an expert on water issues. "We're going to have to rethink how we deal with infrastructure, to deal with the changes that are, frankly, already here."