Over 200 Dead or Missing, Millions Homeless After Catastrophic Flooding Hits China, Pakistan
by
The Weather Channel / Associated Press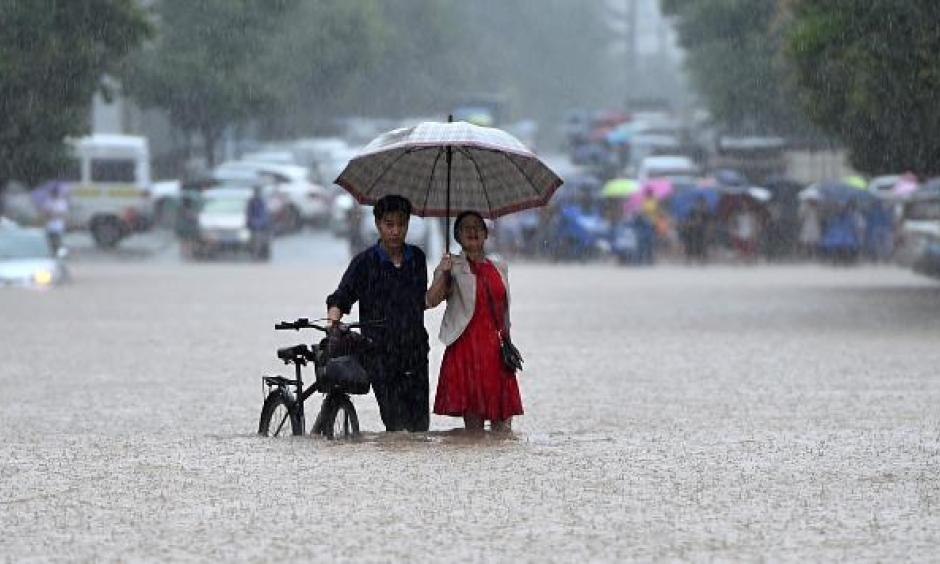 Catastrophic floods have likely taken more than 200 lives in China and Pakistan this weekend after days of heavy rain.
In Eastern China, 181 people are either dead or missing following a week of heavy downpours that broke levees, flooded cities and villages, halted public transportation.
A mudslide in Guizhou Province killed 23, state media told the BBC. Eight more people died in the city of Wuhan in Hubei Province when a section of a wall collapsed.
The China Meteorological Administration said late Wednesday the city of Wuhan, which has 8 million residents and sits on the Yangtze river, had a record weekly rainfall of 22.6 inches. About 18 inches of rain fell in Macheng, China, in a four-day period ending 8 a.m. local time on July 4, said weather.com meteorologist Chris Dolce.
The rain collapsed more than 40,000 houses and forced the evacuation of nearly 1.5 million people in 11 regions, mostly along the Yangtze River and its distributaries, China.org.cn reports, and nearly 600,000 people are in urgent need of basic living assistance. In Wuhan alone, nearly 170,000 residents have been relocated, and more than 80,000 have been placed in shelters.Wuhan civil affairs officials told state media.
The rain has also destroyed more than 700,000 acres of crops, the Xinhua news agency reports. Floods and landslides are also affecting telecommunication and electricity facilities, halting or delaying traffic in some regions. The ministry estimated total economic losses of $5.73 billion