In Peru's Deserts, Melting Glaciers Are a Godsend (Until They're Gone)
,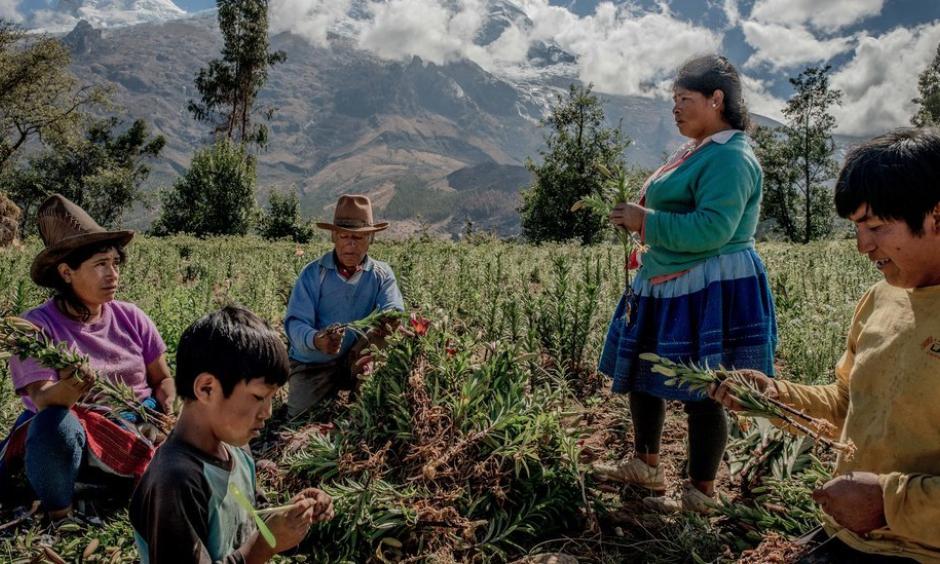 The desert blooms now. Blueberries grow to the size of Ping-Pong balls in nothing but sand. Asparagus fields cross dunes, disappearing over the horizon.
The desert produce is packed and shipped to places like Denmark and Delaware. Electricity and water have come to villages that long had neither. Farmers have moved here from the mountains, seeking new futures on all the irrigated land.
It might sound like a perfect development plan, except for one catch: The reason so much water flows through this desert is that an icecap high up in the mountains is melting away.
And the bonanza may not last much longer.
"If the water disappears, we'd have to go back to how it was before," said Miguel Beltrán, a 62-year-old farmer who worries what will happen when water levels fall. "The land was empty and people went hungry."
In this part of Peru, climate change has been a blessing — but it may become a curse. In recent decades, accelerating glacial melt in the Andes has enabled a gold rush downstream, contributing to the irrigation and cultivation of more than 100,000 acres of land since the 1980s.
Yet the boon is temporary. The flow of water is already declining as the glacier vanishes, and scientists estimate that by 2050 much of the icecap will be gone.
...
Now dwindling water is the threat. While more than half of Peru sits in the wet Amazon basin, few of its people ever settled there. Most inhabit the dry northern coast, cut off from most rain by the Andes range. While the region includes the capital, Lima, and 60 percent of Peruvians, it holds only 2 percent of the country's water supply.
The glaciers are the source of water for much of the coast during Peru's dry season, which extends from May to September. But the icecap of the Cordillera Blanca, long a supply of water for the Chavimochic irrigation project, has shrunk by 40 percent since 1970 and is retreating at an ever-faster rate. It is currently receding by about 30 feet a year, scientists say.