Phoenix could hit 120 degrees this weekend. Is a 'dry heat' really better?
,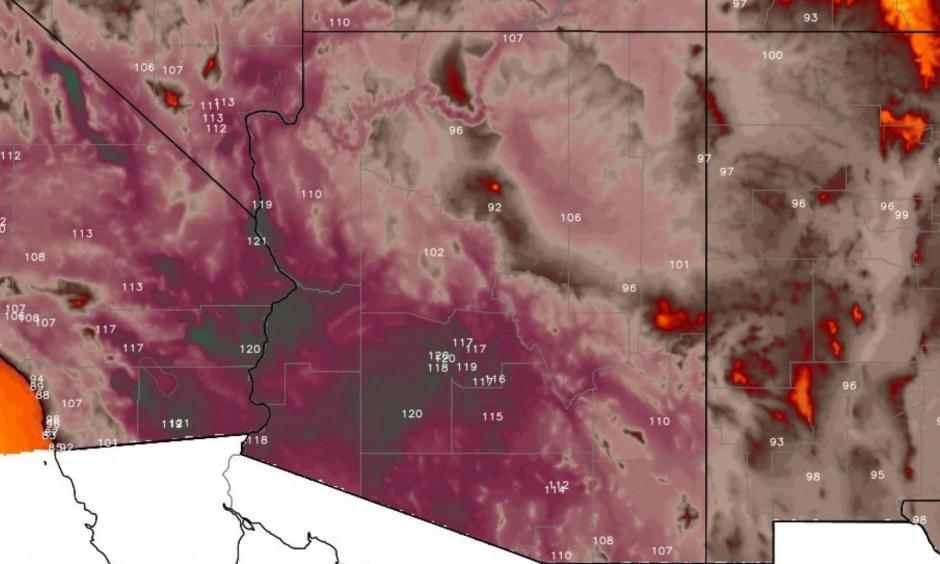 Forecast models are suggesting that 500 millibar heights could reach 6,000 meters this weekend and that 850 millibar temperatures will rise into 99 degrees. What does that mean? It means that it's going to be oppressively hot in Arizona and that records are likely to fall. The model forecast "would be at historic levels," said the Weather Service, "rivaling the June 1990 heat wave."
It was during that heat wave that Phoenix recorded its highest temperature to date — 122 degrees on June 26, 1990. In fact, Phoenix has hit 120 degrees only three times before.
Top 5 hottest temperatures in Phoenix
1. 122 on June 26, 1990
2. 121 on July 28, 1995
3. 120 on June 25, 1990
4. 119 on June 29, 2013
5. 118 on several days