Phoenix to Hit 113 Today, That's 57 Days Over 100
,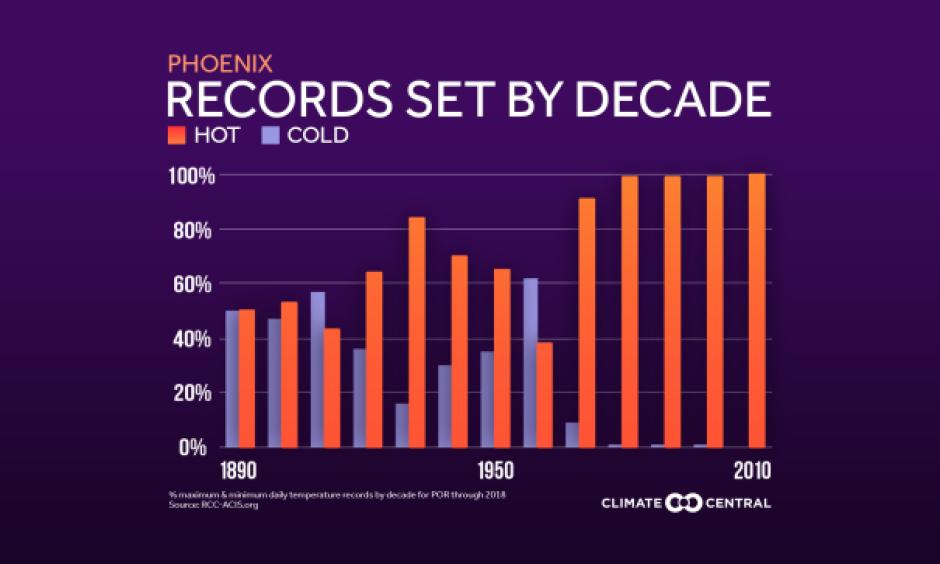 Phoenix probably will set the temperature record for August 20. The heat is supposed to top out at 113. Since June 24, the daily high has topped 100, and it only missed by one degree on the two previous days. Since June 1, the metro area's temps have fallen below 100 on just eight days, and only once below 95.
...
The record-breaking temperatures in Phoenix are part of a package that has included record-high temperatures in each of the past five years. According to data from the National Oceanic and Atmospheric Administration (NOAA) and the National Aeronautics and Space Administration (NASA), 2019 is on a pace to become the third hottest year ever.
Phoenix daytime temperatures have set record highs far more often than they have record lows in each of the past five decades. The chart above from independent research group Climate Central tells the story.