Puerto Rico's Agriculture and Farmers Decimated by Maria
,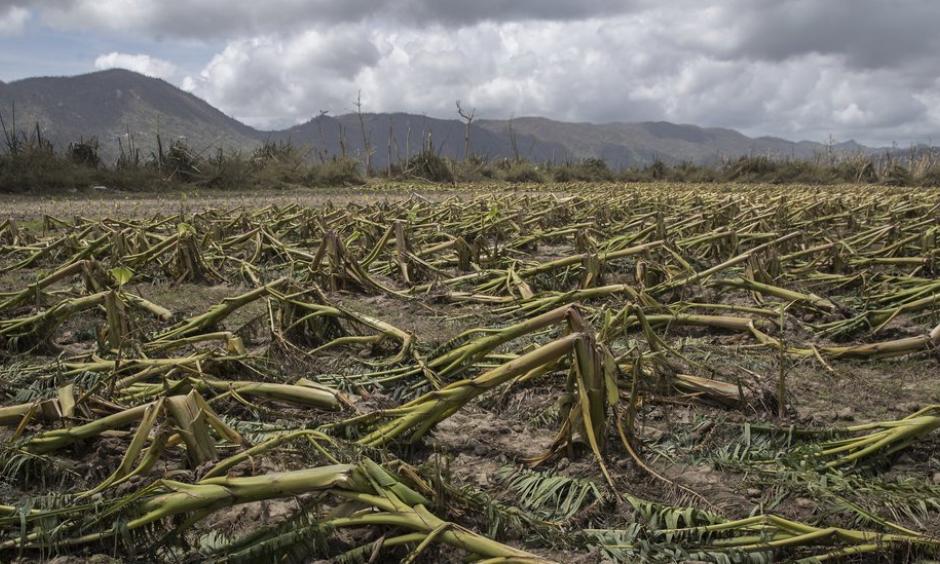 José A. Rivera, a farmer on the southeast coast of Puerto Rico, stood in the middle of his flattened plantain farm on Sunday and tried to tally how much Hurricane Maria had cost him.
...
For as far as he could see, every one of his 14,000 trees was down. Same for the yam and sweet pepper crops. His neighbor, Luis A. Pinto Cruz, known to everyone here as "Piña," figures he is out about $300,000 worth of crops.
...
"There will be no food in Puerto Rico," Mr. Rivera predicted. "There is no more agriculture in Puerto Rico. And there won't be any for a year or longer."
...
In a matter of hours, Hurricane Maria wiped out about 80 percent of the crop value in Puerto Rico — making it one of the costliest storms to hit the island's agriculture industry, said Carlos Flores Ortega, Puerto Rico's secretary of the Department of Agriculture.