Rare, hurricane-like 'medicane' to strike Egypt, Israel
,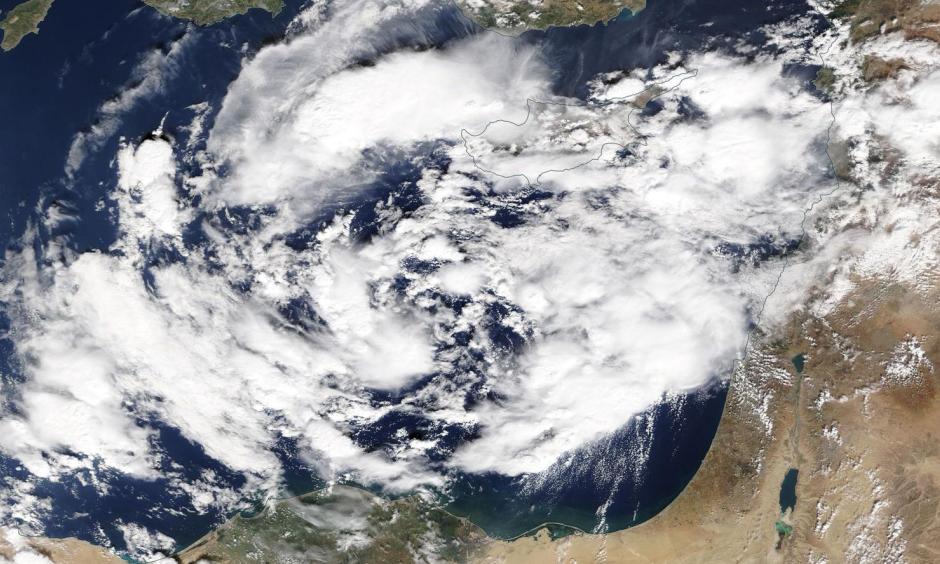 An extremely unusual "medicane" is set to lash parts of Egypt and Israel, bringing the potential for tropical storm-force winds, heavy rainfall and perhaps even coastal flooding in spots. The hybrid low pressure system, evocative of tropical cyclones yet bearing some mid-latitude characteristics, is "incredibly rare this far east in the Mediterranean," according to the U.K. Met Office.
...
Current waters over the eastern Mediterranean are 2 to 4 degrees warmer than normal for this time of year, and the storm is swirling over some of the warmest waters in the entire Mediterranean.
...
A 2016 study found that medicanes are likely to become significantly stronger by the end of the century in response to climate change. Likely in response to warmer Mediterranean waters, the researchers found a likelihood for "a higher number of moderate and violent medicanes." This is likely in response to warmer Mediterranean waters.
Since 1980, Mediterranean sea surface temperatures have increased between 1 and 2 degrees, the toastier waters are more supportive of unusual medicane-type storms.