Rosa's Rains Drenching Southwest U.S.; Caribbean System Bears Watching
by
Weather Underground | Category 6
,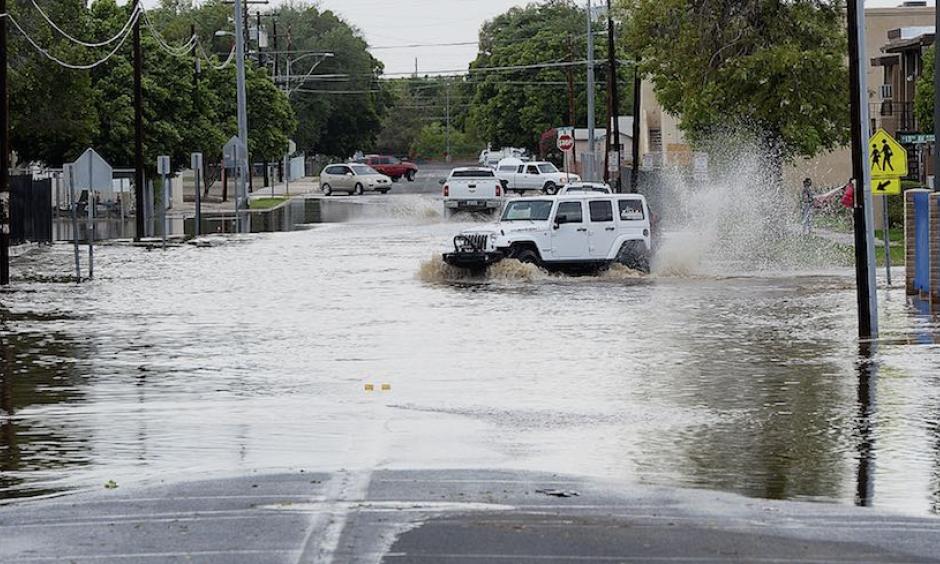 Tropical Depression Rosa is no more, but its moisture will continue to spur locally heavy rains across and beyond the Southwest U.S. this week. The NOAA/NWS National Hurricane Center issued its final advisory on Rosa at 11 am EDT Tuesday. At that point, the storm's remnants were centered along the east coast of Baja California with top winds of just 30 mph. One drowning death has been attributed to Rosa in the city of Caborca, Sonora, on the Sea of Cortez about 100 miles southwest of Tucson, Arizona.
As of noon MDT Tuesday, Phoenix had recorded 2.22" of rain since midnight, making Tuesday the city's tenth wettest day in records going back to 1895. There's a chance that ranking will go higher if a shower or thunderstorm happens to move over Phoenix later Tuesday.
...
Las Vegas, NV, set a record at 8 am EDT Tuesday morning for the most moisture in the atmosphere on any date in October—and in fact, for any date outside of June through September—in records that extend up to 2014. This is based on precipitable water, the amount of moisture in the air above a given point. Such records date back to the establishment of routine balloon-borne radiosondes, which have been launched twice daily across the nation since the late 1940s.
Las Vegas, NV: 1.39" (old record for Oct-May = 1.15")
It's likely that Yuma and Phoenix would have set precipitable-water records as well, but radiosondes are no longer launched from those sites.