Saving Scotland's Heritage From the Rising Seas
,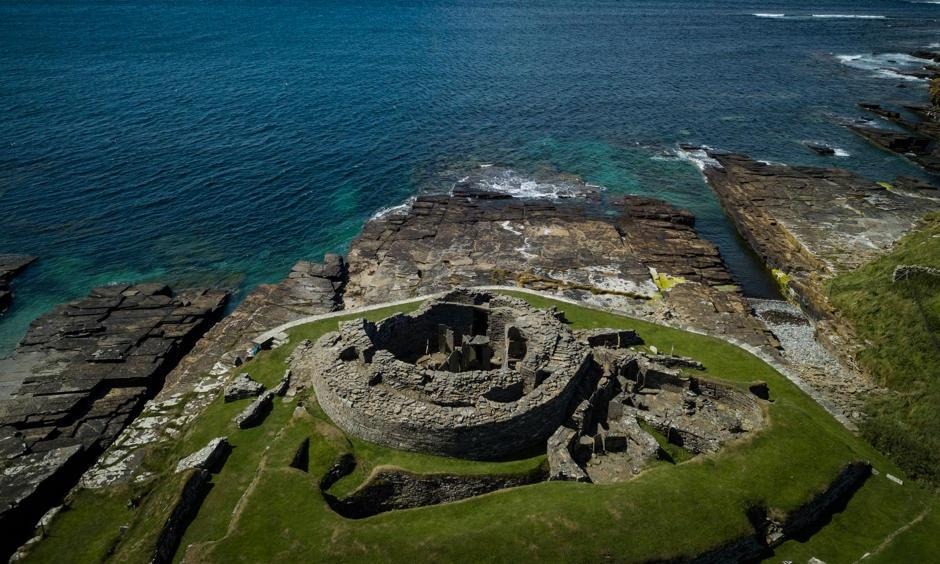 Off the north coast of Scotland, Orkney's soft green landscapes hold a trove of things from everyday life before history was written.
More than 3,000 archaeological sites — among them standing stone circles, Norse halls and a Neolithic tomb graffitied by Vikings — have endured for millenniums, scattered across the roughly 70 islands that make up the Orkney archipelago.
At Skara Brae, one of Europe's best-preserved Stone Age villages, kitchens built around 3180 B.C. are fitted with hearths and cupboards, bedsteads and doors that could be bolted shut.
Today, in forays to remote spits of land, people are working to save some of these places for posterity from the climate changes accelerated by human activity.
About half of Orkney's 3,000 sites, many built before Stonehenge or the pyramids, are under threat from those changes, according to the county archaeologist. Some are already being washed away.
Since 1970, Orkney beaches have eroded twice as fast as in the previous century. Others that had been stable are now shrinking. Rains, falling heavier and more often, are dissolving the crusts of soil and sand packs that protect remnants of civilizations.