Science Says: Arctic not so chill this record warm winter
,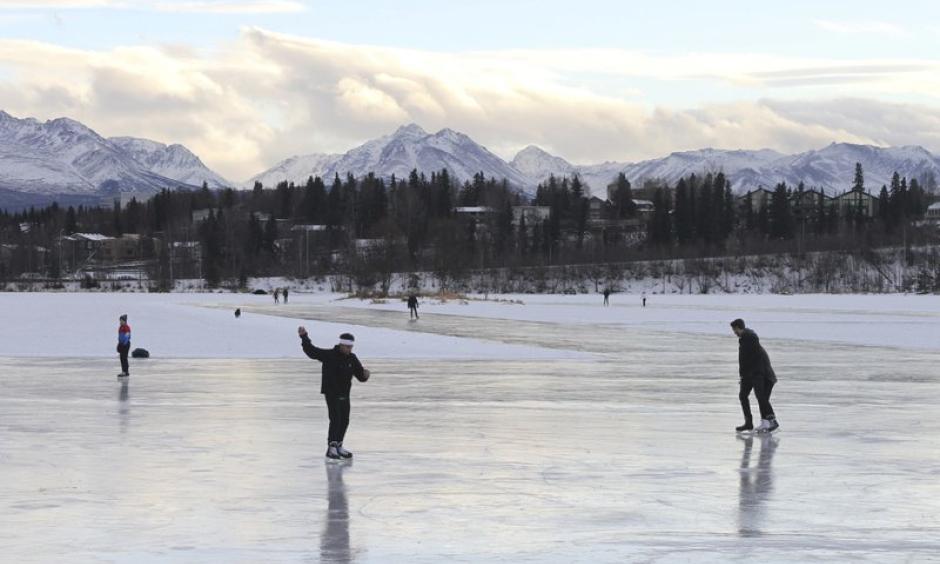 Winter at the top of the world wimped out this year.
The Arctic just finished its warmest winter on record. And sea ice hit record lows for this time of year, with plenty of open water where ocean water normally freezes into thick sheets of ice, new U.S. weather data show.
Scientists say what's happening is unprecedented, part of a global warming-driven vicious cycle that likely plays a role in strong, icy storms in Europe and the U.S. Northeast.
"It's just crazy, crazy stuff," said Mark Serreze, director of the National Snow and Ice Data Center in Boulder, Colorado, who has been studying the Arctic since 1982. "These heat waves, I've never seen anything like this."
It's been so unusually warm that the land weather station closest to the North Pole — at the tip of Greenland — spent more than 60 hours above freezing in February. Before this year, scientists had seen the temperature there rise above freezing in February only twice before, and only ever so briefly. Last month's record-hot temperatures at Cape Morris Jesup have been more like those in May, said Ruth Mottram, a climate scientist at the Danish Meteorological Institute.
But it's more than that one place. Across the Arctic Circle in Barrow, Alaska, February was 18 degrees (10 degrees Celsius) warmer than normal and the entire winter averaged 14 degrees (7.8 degrees Celsius) above normal. Of nearly three dozen different Arctic weather stations, 15 of them were at least 10 degrees (5.6 degrees Celsius) above normal for the winter, according to data from climatologist Brian Brettschneider of the International Arctic Research Center at the University of Alaska Fairbanks.
Meteorologists consider December, January and February to be winter, and Arctic weather stations averaged 8.8 degrees (4.9 degrees Celsius) warmer than normal for the season that just ended. The air above the Chukchi and Bering seas near Alaska averaged about 20 degrees (11 degrees Celsius) warmer than normal for February, the data center reported.