Searing Kuwait Temp Could Rank Among World's Hottest
,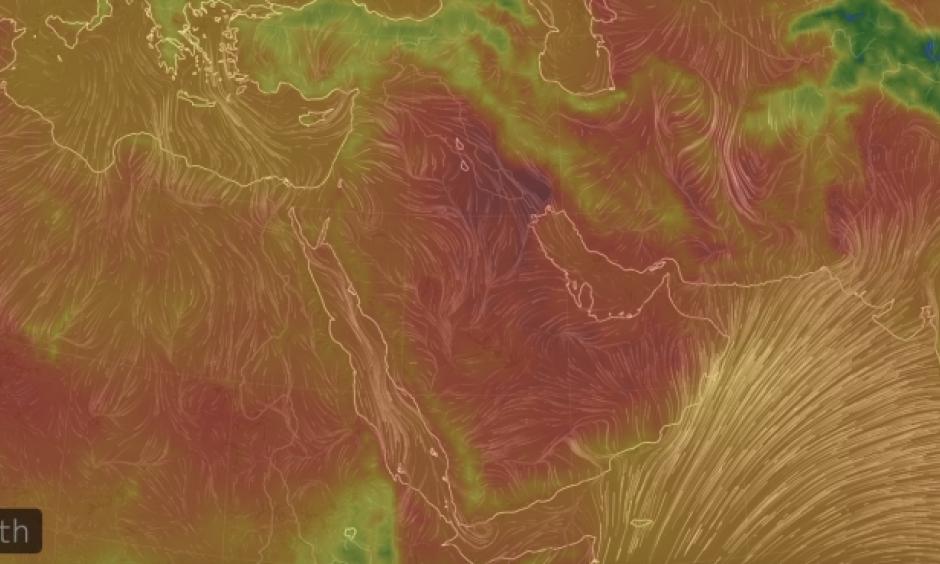 The Middle East is no stranger to scorching heat, but a recent heat wave sent temperatures soaring to heights that are rarely seen even there. On July 21, Mitribah, Kuwait, recorded a temperature of 129.2°F (54°C) during the height of the heat wave.
If it checks out, that will be the second hottest temperature ever measured in the Eastern Hemisphere.
As the world continues to heat up due to the accumulation of greenhouse gases in the atmosphere, such record heat becomes more likely as heat waves become more frequent and more extreme, posing a risk to public health, particularly when combined with high humidity.
"Given the observed trend globally in breaking temperatures records more frequently in the last two decades, we can expect to see more record setting in the future in the region and elsewhere," Omar Baddour, head of the World Meteorological Organization's climate data and monitoring program, said in an email.
...
Summer is always very hot across the Middle East, with July temperatures typically falling in the 100°-113°F (38°-45°C) range, Baddour said.
But earlier this month, temperatures soared even higher due to a meteorological phenomenon called a thermal low. This low pressure system is the result of the land heating up rapidly from the sun's rays when compared to its surroundings.
...
Before the temperature in Kuwait can take its place in the record books, it must be validated by the WMO officials responsible for making sure temperature measurements around the world are accurate