The second 1,000-year rainstorm in two years engulfed Ellicott City. Here's how it happened.
,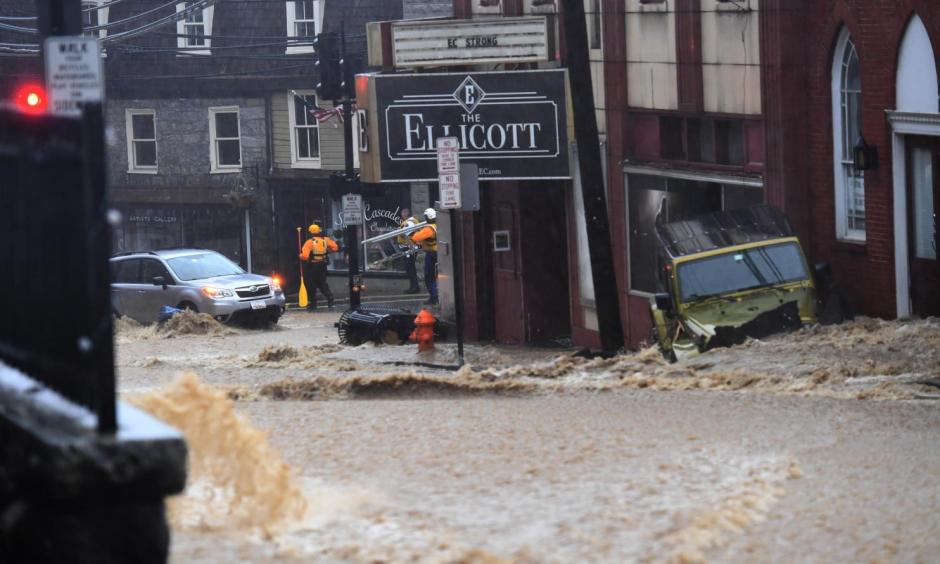 Ruined once more, Ellicott City endured an hours-long cloudburst that drowned the town Sunday. To witness this disaster unfold again, less than two years after the previous flood catastrophe, is nearly unthinkable. Call it "Flood City, USA" for a location that has flooded 15 times, at the hand of storms, since 1768.
A waterlogged weather pattern, Ellicott City's flood-prone geography and climate change all conspired to make this latest flash flood horror show.
The image below shows the devastating pocket of extreme rain that befell a small region of central Maryland, bracketing Ellicott City, Catonsville and the campus of the University of Maryland Baltimore County over a nearly three-hour period.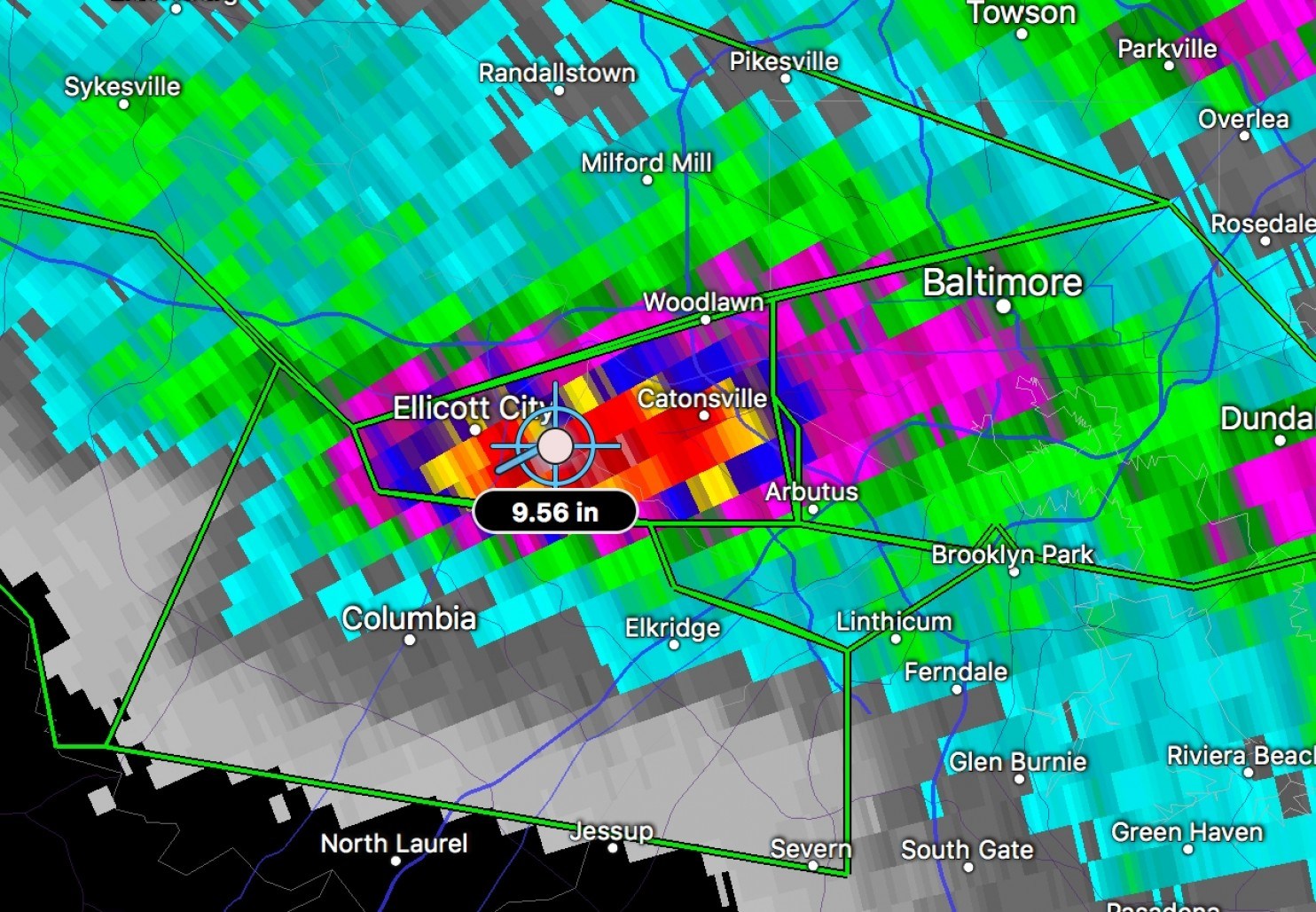 The radar estimates 9.6 inches of rain fell midway between Ellicott City and Catonsville, with somewhat lesser surrounding amounts. It indicates around 6 inches fell in Ellicott City proper.
But weather radars notoriously underestimate rainfall. Automated rain gauges in and around Catonsville, at ground zero, recorded nearly 13 to 15 inches of rain. The National Weather Service received a gauge report of 8.4 inches in Ellicott City.
...
Ellicott City's flood-prone geography made the flooding far worse
Flash floods are inherently multi-factor disasters: Rain falls from the sky, and the land surface must process all that water. If the land surface is already saturated (from a month of heavy rain during May), or is heavily urbanized (in the case of Ellicott City), that water cannot infiltrate — it must run off. The meteorology is just one component. The nature of the land surface and the topography are equally critical players.
As we wrote after the historical 2016 flood, Ellicott City sits at the bottom of a topographical funnel, at the confluence of several streams feeding into the Patapsco River.
...
However, climate change has likely changed the larger environment in which these small thunderstorms are embedded. Notably, the water vapor content of the atmosphere, as a whole, has increased and scientific studies have shown a statistically meaningful uptick in the frequency of extreme rain events over the eastern United States. Statistically, over the long term, these types of extreme floods are likely becoming more common, in areas that are normally rainy, due to global warming.
The 2016 Ellicott City cloudburst was deemed a "thousand-year rain event" in terms of the probability of recurrence. That a magnitude similar event unfolded in the same spot, just two years later, is just what it is and statistics be damned.
Reality check: A so-called thousand-year event can happen any time. It boils down to rotten, bad luck that Ellicott City got singled out two years in a row. Let's not forget the horrific flooding Sunday that also unfolded on the streets of nearby Catonsville and Arbutus, and the campus of the University of Maryland Baltimore County. These spots received even more water