Significant flooding expected at Mid-Atlantic beaches, even as Hermine drifts a bit farther out to sea
,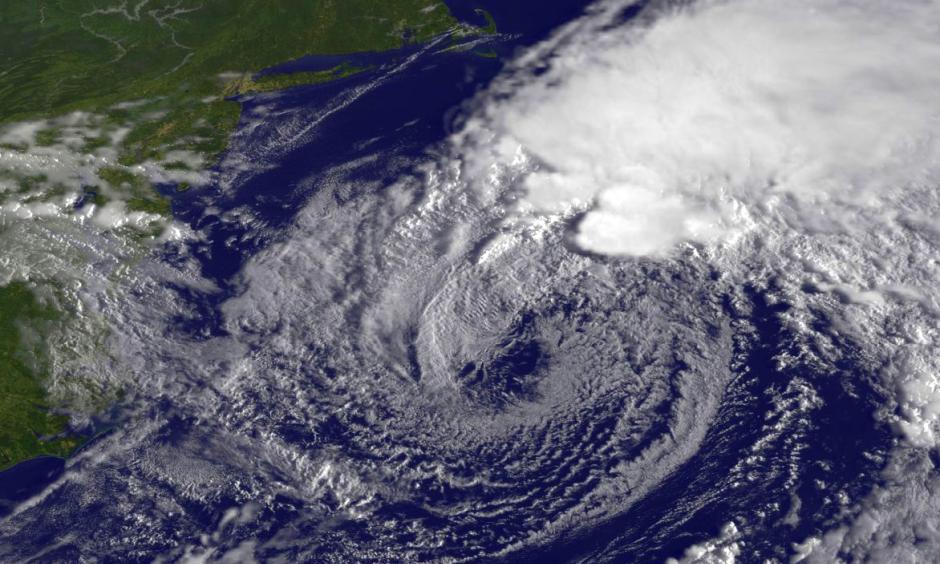 Hermine may not be a hurricane anymore, or even a tropical cyclone, but it remains an imposing feature packing 65 mph winds and sending big waves to the Mid-Atlantic and Northeast U.S. coastline.
Over the next few days, the bulk of the destructive winds, rainfall, and even the cloud cover will remain offshore, which is good news for everyone but beach-goers. Hermine will linger just offshore, generating a lot of angry waves and elevated water levels from Virginia up to Massachusetts. Fortunately, the storm has drifted farther east than forecasts had predicted, which reduces its impact somewhat, but not completely.
...
The worst is still ahead for Ocean City, which should see its peak water level on Monday morning at nearly four feet above the average high tide level. Lewes, Rehoboth and Atlantic City can expect about the same. Areas farther north along the New Jersey and New York coast are less certain at this point, but should be on high alert for the potential for major beach erosion and coastal flooding.
...
Unlike Sandy, Hermine is not forecast to actually make landfall. Landfall would bring the strongest winds immediately to the coastline (as well as higher storm surges), but a large, intense storm stalling offshore still creates trouble for beaches and coastal residents