Slow-moving storm unleashes flooding along Gulf coast with rain totals exceeding 1 foot in Florida
,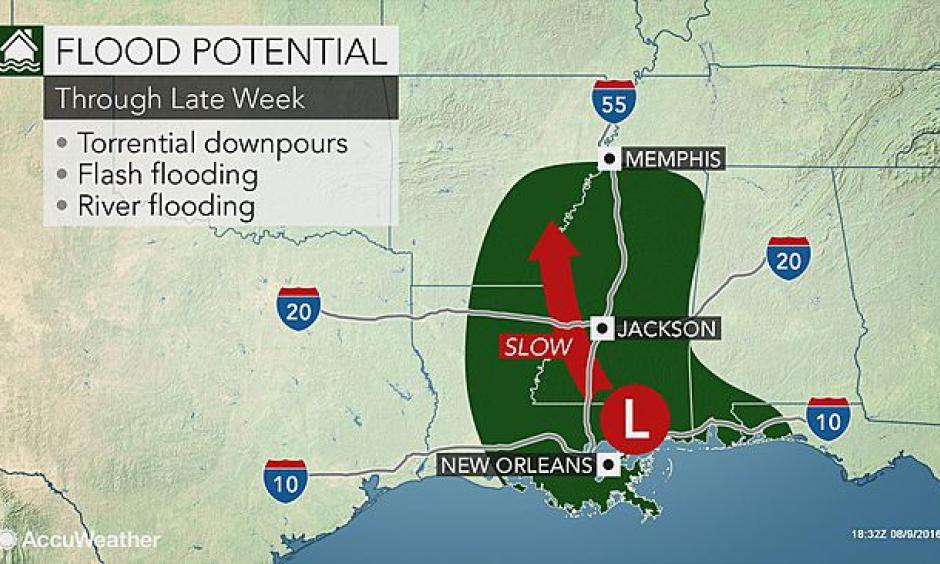 The storm has unloaded a foot of rain on part of Florida since this past weekend and will continue to tap into tropical moisture through the upcoming weekend. More than 8 inches of rain has fallen on Cross City, Florida, with nearly 5 inches of rain falling in 24 hours from Monday morning to Tuesday morning. Hatchbend, Florida, located a few miles northeast of Cross City, has received 12.40 inches of rain from Saturday to Monday.
As the core of the heaviest rain shifts westward through Friday, showers and thunderstorms will still riddle portions of Florida and may cause additional flooding.
While the greatest risk of flooding will be concentrated near the central Gulf coast through Friday, highly localized flash flooding can also occur hundreds of miles to the north.
Most of the large rivers, such as the Mississippi and Pearl, will handle the rainfall with no trouble.
During the weekend, the storm system and the core of the heavy rain will begin to move northward toward the Ohio Valley with the risk of flash flooding