Something Strange and Terrible Is Happening to Mussels 
,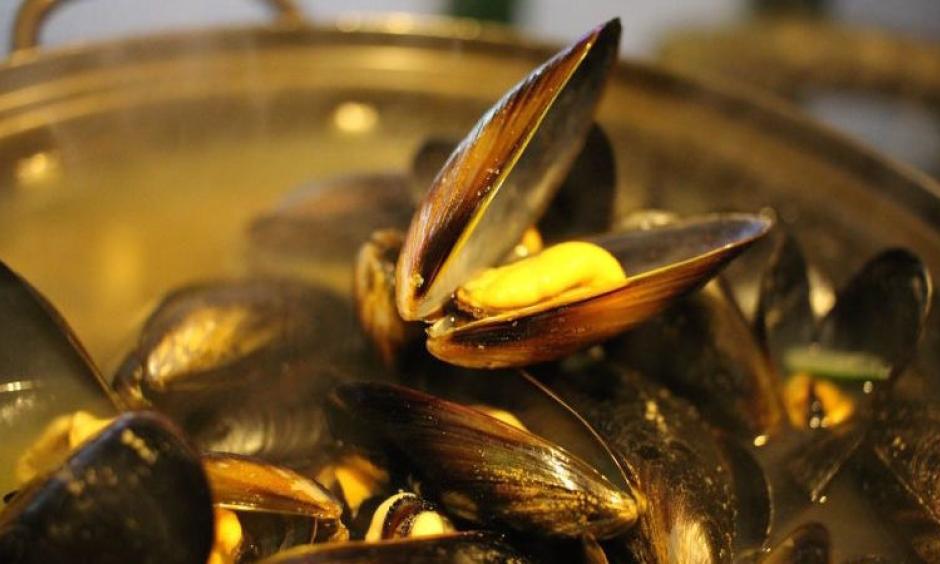 In addition to causing changes in climate, increasing levels of carbon dioxide from the burning of fossil fuels and other human activities have a direct effect on the world's oceans. Carbon dioxide interacts with ocean water to form carbonic acid, increasing the ocean's acidity. Ocean surface waters have become 30 percent more acidic over the last 250 years as they have absorbed large amounts of carbon dioxide from the atmosphere.[1] This ocean acidification makes water more corrosive, reducing the capacity of marine organisms with shells or skeletons made of calcium carbonate (such as corals, krill, oysters, clams, and crabs) to survive, grow, and reproduce, which in turn will affect the marine food chain.
A team of researchers from the University of Chicago has been comparing the shells of live mussels pulled from the Pacific coast today with historical shells, some of them thousands of years old. They've come to an alarming realization: Mussel shells are getting thinner and thinner.[1]
Shells collected that are over 1,000 years old are on average 27 percent thicker than today's shells...
The unsettling cause for the thinning shells is the rapidly acidifying waters of the Pacific Ocean. Essentially, the mussels are in the process of a slow dissolve in the acid bath they now spend their lives stewing in.