In Streak of Extreme Storms, What's the Role of Warming?
,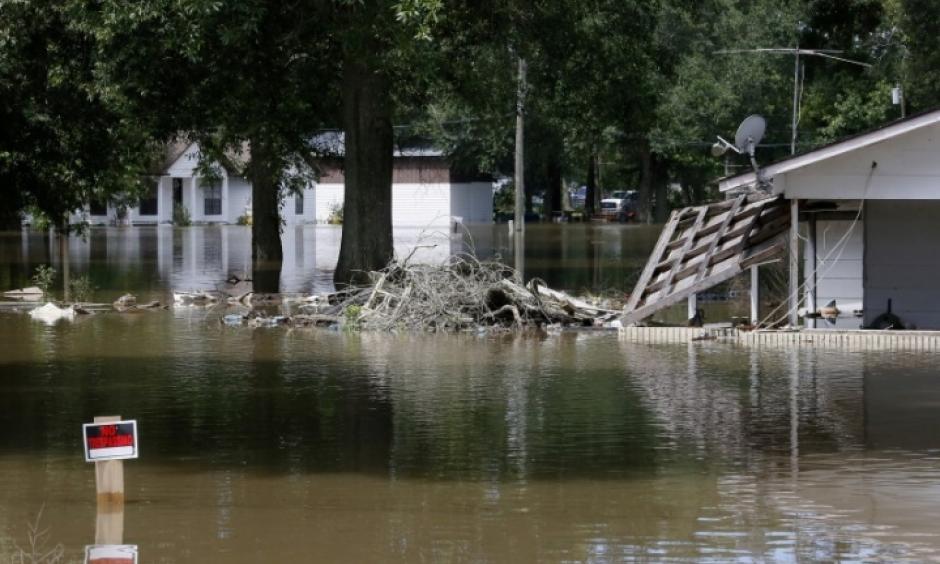 Storms are expected to unleash more rain in the future as the world continues to heat up and an uptick in heavy rainfall events in the U.S. over the past few decades is already evident.
So-called attribution studies have pointed to increased odds of certain events thanks to rising global temperatures, but what about the recent spate of intense rain events? What can we say about the potential role of global warming in juicing such a seemingly remarkable streak?
Even amongst the array of other mind-boggling rain and flood events around the U.S., the recent Louisiana disaster stands out.
The slow-moving storm continuously pulled moisture from the Gulf of Mexico, dumping rain over the same area for hours and hours. The Baton Rouge airport recorded 32 straight hours of rainfall, from the night of Aug. 11 through the morning of Aug. 13.
"It literally rained, for me, every waking minute of the day on Friday," Barry Keim, the Louisiana state climatologist, said. "There was never a moment when it was not raining at my house."
For Baton Rouge, a 1-in-100-year rain event (or one that has a 1 percent chance of happening in any given year), would be 14 inches falling over two days. That would already be a "pretty rare event," Keim, who also studies climate extremes at Louisiana State University, said.
A 1-in-1,000-year event — "we're talking about something that's not likely to ever happen" — would be 21 inches falling over the same time period, he said.
There were nine stations in the area that topped that 1-in-1,000 level, two of which saw more than 25 inches in just two days. The highest rainfall was recorded in Watson, La., which saw 31.39 inches. That obliterated the previous two-day rainfall record by more than 7 inches.
"It's just insanity," Keim said.
Half of southern Louisiana received 10 inches or more of rain, and it's possible that more homes were flooded in this event than by Hurricane Katrina, Keim said. Many of those homes hadn't flooded during the previous flood of record, in 1983, or at any time since.
"The whole region just got absolutely hammered," Keim said.
As the world warms, more water evaporates from the Earth's surface into the atmosphere, which means that more moisture is available to storms like the one that hit Louisiana.
"So naturally, any event that would occur anyway is going to produce more rain and is more likely to produce flooding rains," Ken Kunkel, a climate scientist with the National Centers for Environmental Information, said