Super Typhoon Haima is a beast, and it's on a collision course with the Philippines
,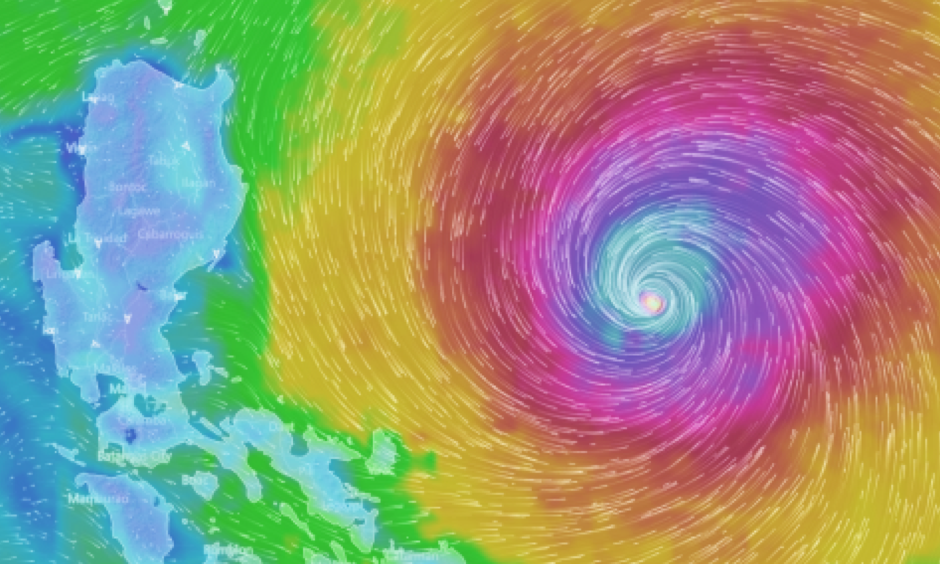 Typhoon Haima, known as Lawin in the Philippines, is a monster of a storm. With sustained winds at 160 mph, it became the fifth super typhoon of 2016 on Tuesday morning. The average for this time of year is approximately three. It's also the seventh Category-5 equivalent of the year, globally.
The storm will arrive in the Philippines just days after Typhoon Sarika, which rapidly intensified into a Category 4 just before making landfall Sunday in Luzon. Sarika killed at least two people in the Philippines before tracking to China and prompting hundreds of thousands of evacuations...
Sarika's heavy rain already saturated Luzon's soil, which dramatically increases the chance of deadly landslides during Haima.
...
The Philippines weather agency is comparing Haima's potential impacts to Super Typhoon Haiyan, known as Yolanda in the Philippines, which killed more than 6,000 people in 2013.
...
Haima may have a "high humanitarian impact" and could affect as many as 11.6 million people with direct damage, flooding or cuts in critical services and transport links, according to the U.N. Global Disaster Alert and Coordination System.
The only good news in Haima's forecast is that if it makes landfall, forecast models suggest it will be on the northern end of Luzon, which is less populated than the central or southern Philippines. Tacloban City was decimated after Haiyan, and fortunately that city will be spared this super typhoon.