Sweden's Tallest Peak Shrinks in Record Heat
Kebnekaise, 981 99 Kiruna
,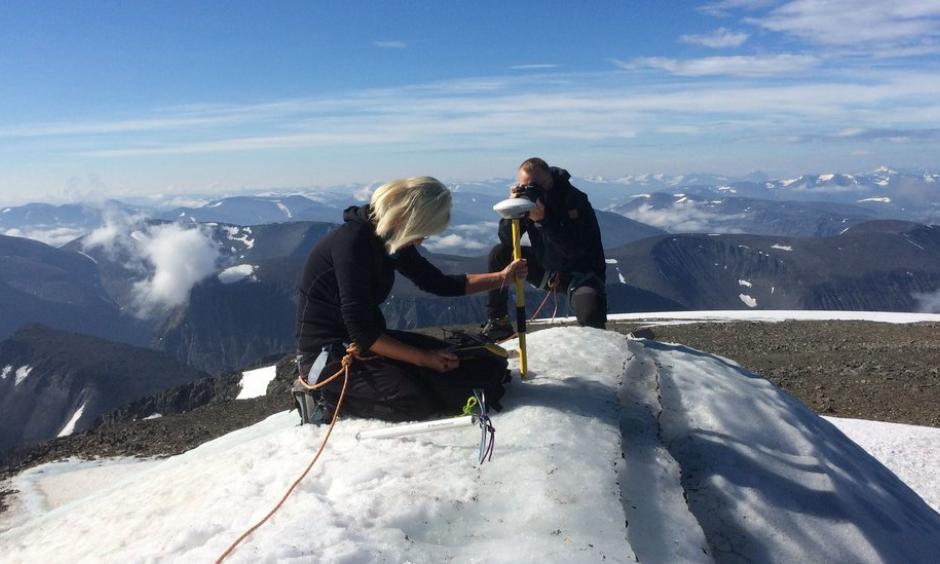 Sweden has a new highest point.
The country's highest peak lost its title as of Wednesday because record heat has been melting away the tip of a glacier that sits atop the Kebnekaise mountain, experts say.
A month ago, the mountain's southern peak held the title, soaring to 2,101 meters, or 6,893 feet, above sea level.
On Tuesday, after weeks of high temperatures, it was 2,097 meters high — only 20 centimeters, or about six inches, taller than the north peak, said Prof. Gunhild Rosqvist, head of the Tarfala Research Station near the mountain.
By Wednesday, enough had melted to take it below the critical height, she said, handing the northern peak the crown.
"We can estimate the melt rate based on temperature measurements. We know that it has melted because it is very hot," she said. "We are going to measure again later this summer when the melting stops. In a month, we'll know how bad it is."
The shrinking peak was symbolic of climate change that had also brought marked shifts for animals and vegetation, she said, and had badly affected the region's reindeer herders.
"The snow is disappearing so that not even the reindeer can find a place to get relief from the sun," Professor Rosqvist told the Swedish newspaper Norrlandska Socialdemokraten.