Tahoe Got So Much Snow, You'll Be Able to Ski All Summer
,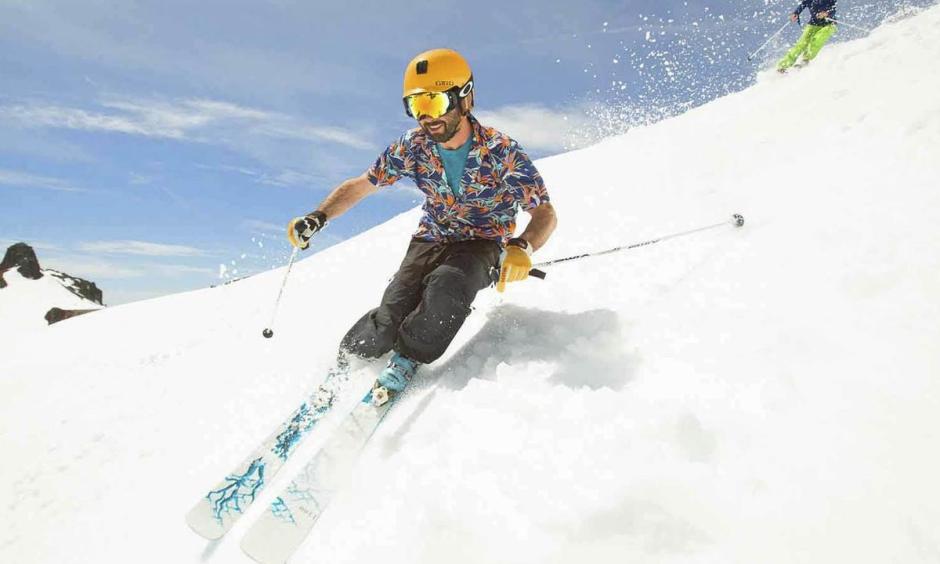 Don't have Fourth of July plans yet? How about a ski weekend … at Lake Tahoe?
That's what Andy Wirth, chief executive officer of Squaw Valley, is proposing after an historically snowy winter that surpassed 700 inches of snowfall this week. He's so sure that this season's snowfall will stick around, he's hoping to stay open straight through the summer months and into the 2017-18 winter season.
"I'll drop something on you that you may not be expecting," Wirth told Truckee Tahoe Radio on Saturday. "We are actually considering staying open through the summer and fall so it becomes the '16-17-18 season. We're taking a hard look at that. Maybe we spin Shirley [a lift on the mountain's back side] through the summer, 'cause there's so much snow up there."
...
"Squaw has always been an industry leader," said Pierce, who mentioned that the mountains in Tahoe close "when demand wanes" rather than when snow melts. "We've had long seasons where people ski well into May. This year not only are we going into May, we're going into May with huge, 30-foot bases," he explained in a phone call from his office in Tahoe. "The views outside right now, they're just like what you'd have seen in January."
The 700 inches of snow this year is 250 inches above average, and January set a record for the mountain's snowiest month ever. But how long will that deep, frozen base last?
Erdman says July 4 is a no-brainer. Staying open through August, though, is a bit far-fetched but "conceivable," he says. "Our latest summer outlooks expect a hot summer in California eventually, especially as we get towards July and August." But with low temperatures sticking to the 40s even in peak summer months, Pierce is confident that good grooming on the north side of the mountain will preserve and extend snow conditions, keeping some of the runs in good shape until snowmaking season kicks off again in the fall.