Like Tens of Millions of Matchsticks, California's Dead Trees Stand Ready to Burn
,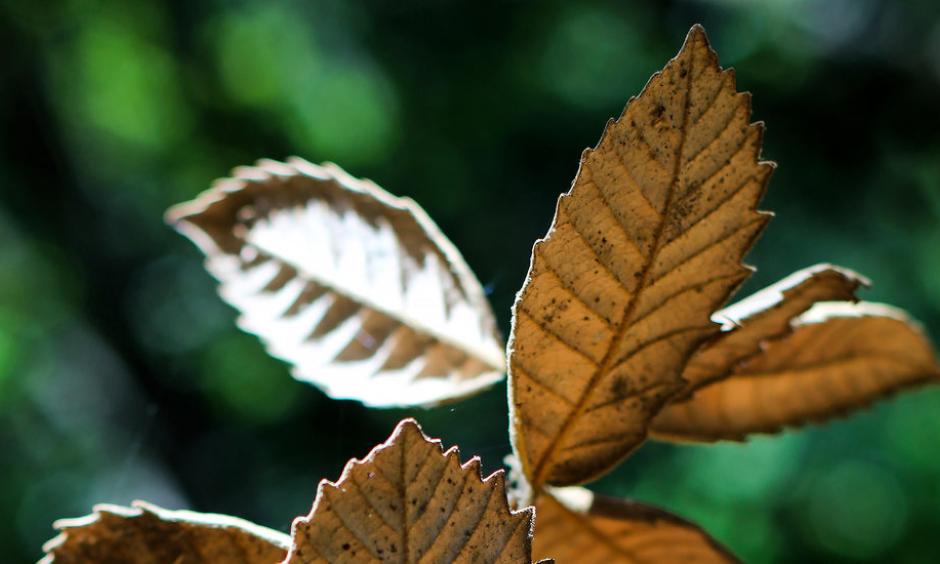 At the height of California's fierce wildfire season, the Sierra Nevada and North Coast forests are choked with tens of millions of dead and dying trees, from gnarly oaks to elegant pines that are turning leafy chapels into tinderboxes of highly combustible debris.
...
Scientists say rarely is one culprit to blame for the escalation in the state's tree deaths, and the resulting fire hazard. Rather, destruction on such a broad scale is nearly always the result of a complex convergence of threats to forest ecosystems.
Chief among them is a severe, sustained drought in the Sierra Nevada that is stressing trees and disabling their natural defenses. Climate change is raising temperatures, making for warmer winters. No longer kept in check by winter's freeze, bark beetle populations are growing. Separately, a nonnative, potent plant pathogen is thriving in the moist areas of the North Coast, introduced to California soil by global trade. Opportunistic fungi are standing by, ready to finish the kill.
...
Along the North Coast, a picturesque blink of a town called Inverness and the surrounding Marin County woodlands are "ground zero," Dr. Rizzo said, for the mysterious plant pathogen that began infesting coast oaks probably as far back as the mid-1980s