Tens of Thousands Flee California Wildfire – A high-impact wildfire continues to rage east of Los Angeles
,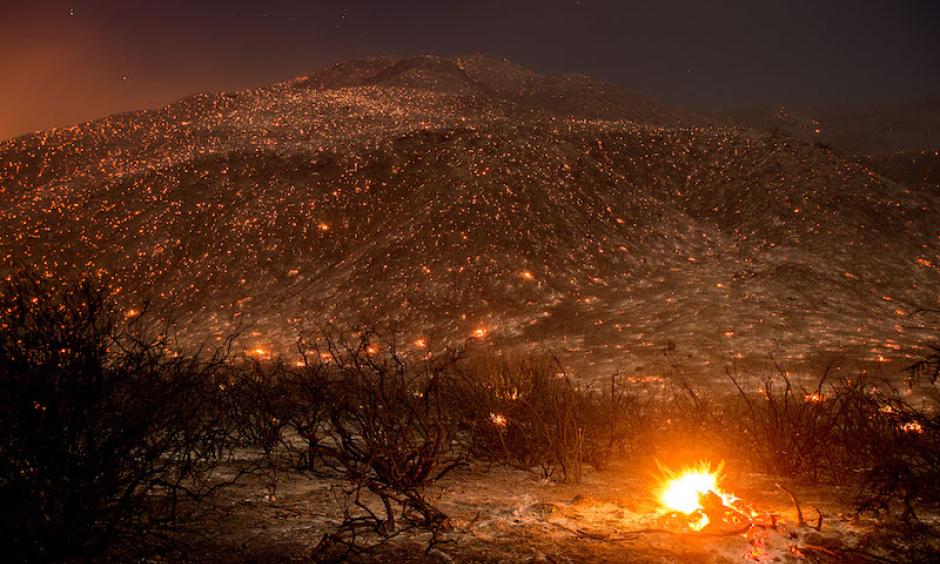 More than 82,000 Southern Californians were under mandatory evacuation orders on Thursday as the Blue Cut fire continued burning just north of of the city of San Bernardino, about 60 miles east of Los Angeles.
...
The Blue Cut fire was fed by hot, dry southwest winds heading into the Cajon Pass, which lies between the San Gabriel and San Bernardino mountain ranges. The rugged topography and tinder-dry vegetation has led to challenging conditions for more than 1500 firefighters.
...
Largely bypassed by the El Niño rains of 2015-16, Southern California will be extremely vulnerable to major wildland fire over the next few weeks until winter rains (hopefully) arrive. Five years of drought have left a landscape packed with dead or dying trees and brush, and September and October often bring some of the hottest, driest weather of the year. Other parts of the U.S. West will need to stay on alert as well. For Thursday, the NOAA Storm Prediction Center outlook warned of critical fire weather conditions over the Okanogan Valley of eastern Washington, with several other regions of elevated risk (including interior parts of Southern California east of Los Angeles and San Diego)