These 4 maps show Hurricane Maria's path and its impacts
,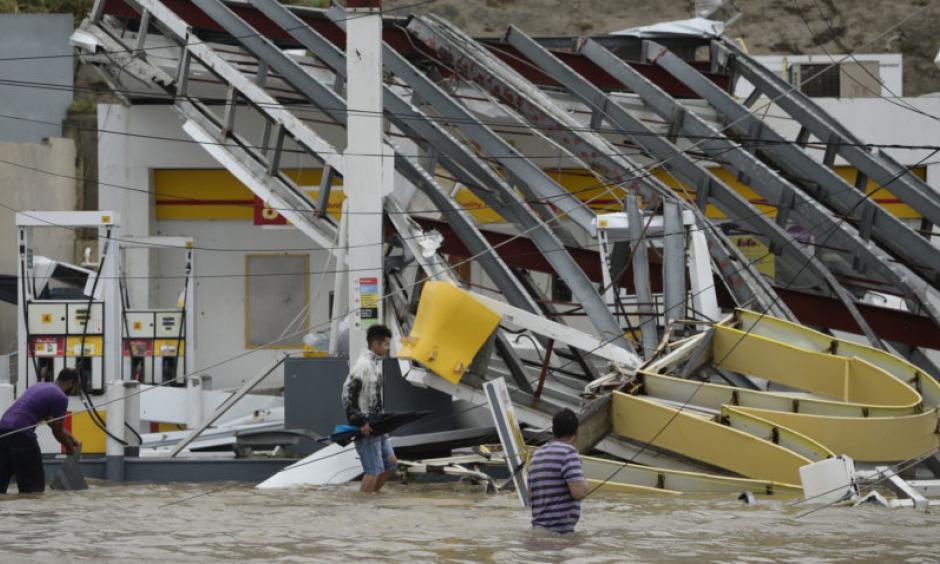 Hurricane Maria continued to drench parts of Puerto Rico Thursday, after knocking out electricity to the entire island, uprooting trees, and causing severe flooding and widespread devastation.
"Catastrophic flooding is occurring on the island, especially in areas of mountainous terrain, and everyone in Puerto Rico should continue to follow advice from local officials to avoid these life-threatening flooding conditions," the National Weather Service said Thursday.
Forecasters said the eye of the Category 3 hurricane, which made landfall in Puerto Rico as a Category 4, will continue to pass off the shore of the northern coast of the Dominican Republic Thursday, moving near the Turks and Caicos Islands and southeast Bahamas in the evening through Friday.
A hurricane warning remains in effect for the northern coast of the Dominican Republic, the Turks and Caicos Islands, and the southeastern Bahamas, where the storm will bring "dangerous wind," heavy rainfall, and storm surge, the weather service said.
Here are four maps that show where Hurricane Maria is heading next and the impacts the storm will bring with it: