Thomas Fire is now 242,500 acres — the 4th largest in California history
by
The San Luis Obispo Tribune
,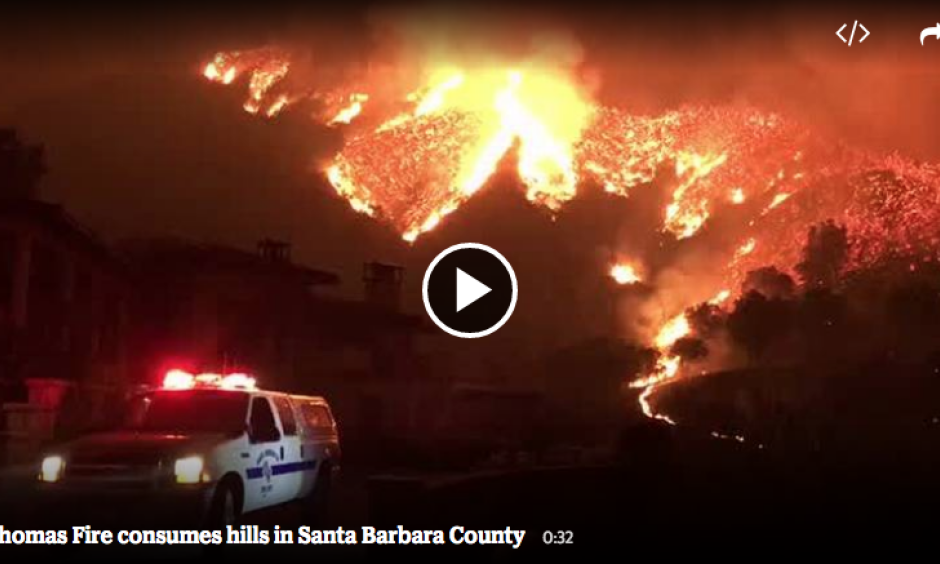 The Thomas Fire grew to 242,500 acres Wednesday night into Thursday, making it the fourth largest fire in California's history.
Crews kept containment at 30 percent.
Since the fire broke out Dec. 4, 972 structures have been destroyed, and another 221 have been damaged. 18,000 remain threatened.
Cal Fire expects "most significant fire growth" to happen on the west, while dangerous fire conditions — high fuel, low humidity and above-average temperatures — continue the fire's spread on the north and east, as well.
Fire officials said this week that the Thomas Fire may not be stopped until it hits burn scars from recent blazes.
...
The largest wildfires in California, per Cal Fire:
▪ Cedar Fire: burned 273,246 acres. October 2003 in San Diego County. A lost hunter started the blaze to signal for help.
▪ Rush Fire: burned 271,911 acres in California, and 43,666 in Nevada. August 2012 in Lassen County. Started by lightning.
▪ Rim Fire: burned 257,314 acres. August 2013 in Tuolumne County. Started by an illegal campfire.
▪ Thomas Fire: has burned 242,500 acres so far. Cause is under investigation.
▪ Zaca Fire: burned 240,207 acres. July 2007 in Santa Barbara County. Started by sparks from grinding equipment during a water pipe repair.