Tropical Storm Melissa and hunter's moon lead to tidal flooding along Potomac and Chesapeake Bay
Alexandria, VA
Annapolis, MD
Baltimore, MD
,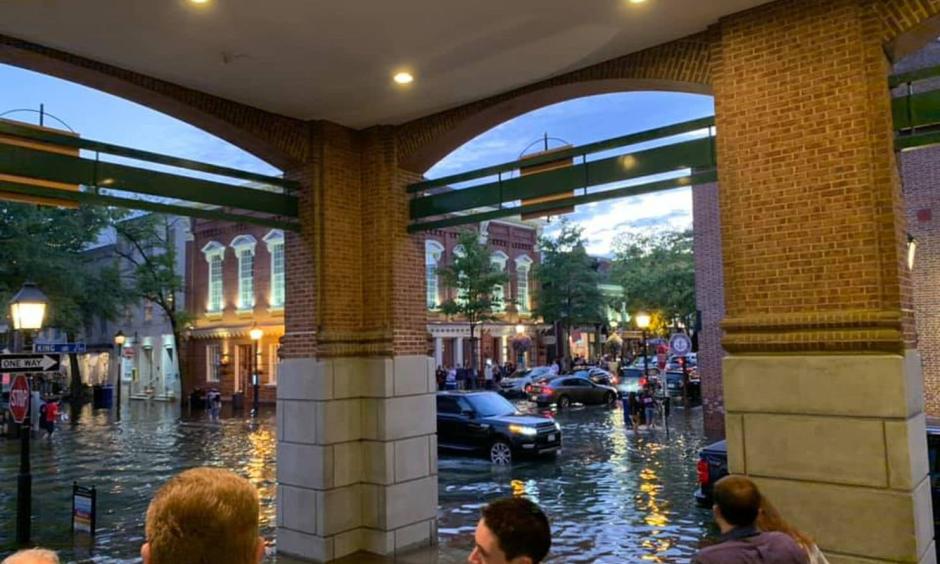 Since Friday, numerous locations along the tidal Potomac River and Chesapeake Bay have endured coastal flooding, due to the departure of Tropical Storm Melissa and the coming hunter's full moon.
Water levels two to three feet above normal have washed over shorelines and adjacent roads in Old Town Alexandria, the District's waterfront, Annapolis and Baltimore at around high tide.
...
But it's not just the offshore storm and the moon contributing to these anomalous tides. The frequency of high-tide flooding in the Mid-Atlantic has increased dramatically in recent decades due to sea level rise.
A 2018 report from the National Oceanic and Atmospheric Administration showed that in 15 years, the incidence of high-tide flooding in the Mid-Atlantic doubled from an average of three days per year in 2000 to six in 2015.
Given sea level rise projections, high-tide flooding could occur every other day by the end of the century, the NOAA report said.