Two weeks of 43C in Birdsville: 'We've always got a back-up for beer'
,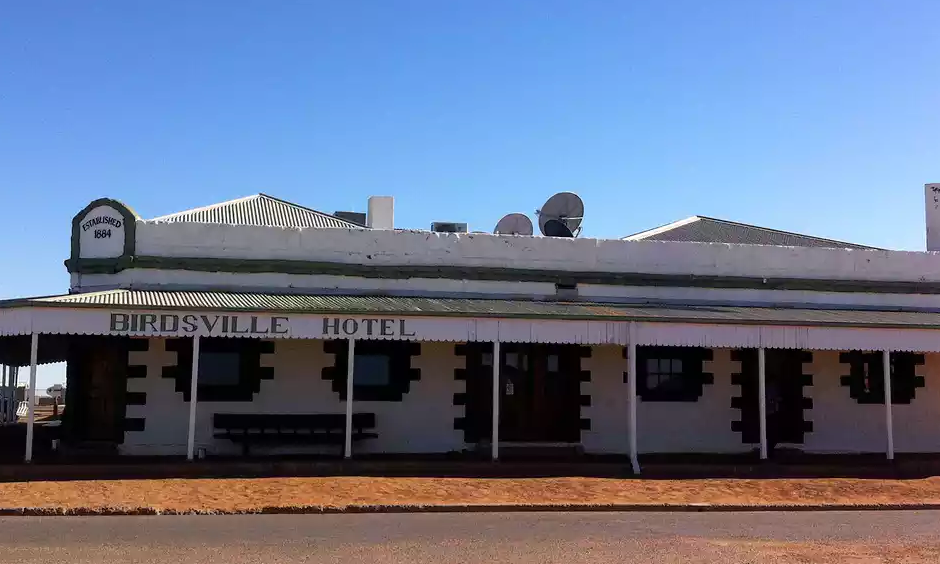 The Australian outback town of Birdsville is famously hot but record-breaking conditions have pushed the mercury north of 43C every day since 26 January, Australia Day.
The temperature has only dipped below 40C on five days so far this year in the Queensland desert community, and not once since 23 January when some rain kept it down to 37.5C.
Ben Fullagar, manager of the historic Birdsville pub, says he's become used to the heat in the four years he has lived in the remote town, but "you notice it when it doesn't drop at night".
...
Michelle Berry, senior forecaster with the Bureau of Meteorology, says it is certainly an "extreme" weather situation, and the high temperatures will remain until at least the middle of next week.
A "static weather pattern without any significant change in air mass" in the south-east Queensland region is to blame, Berry says, as well as broad areas of low-pressure systems and a high-pressure ridge, creating "quite a stagnant air mass".
...
More records are expected to tumble, with temperatures around Birdsville reaching 45-47C, and 47-48C around the Darling Downs, about 11C above the February average.
The month of January saw a mean maximum temperature of 41.8C in Birdsville, and a mean minimum of 29C. So far this month the means are 44.5C and 30C.
...
Few places in Australia have escaped exceptional weather conditions this summer. January was the hottest month on record for Sydney and Brisbane, and at Christmas there were tropical conditions in Melbourne, pushed down from the top end. Perth had its hottest Australia Day since 1979.