The U.S. Ran Hot and Cold—but Mostly Dry—in January
by
Weather Underground | Category 6
,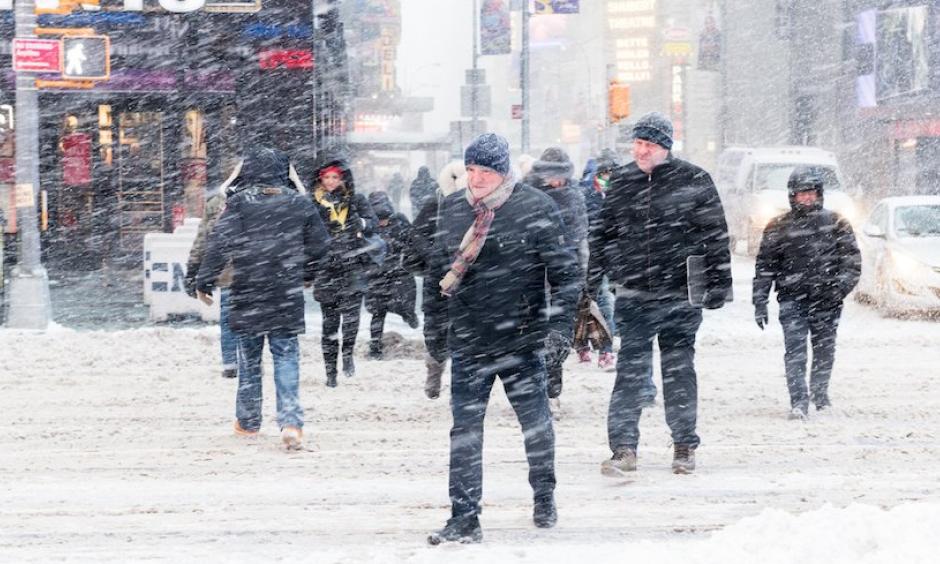 There's no doubt January will be best remembered by millions for the epic cold blast that lodged itself over central and eastern North America from around Christmas through the first week of the new year. Dozens of locations across the Midwest and East had their coldest or second-coldest holiday week and/or first week of January on record. Although the chill didn't set many all-time record lows, it was intense as well as persistent. In mid-January, another blast of Arctic air came and went more quickly. It still managed to produce the coldest temperatures observed in 20 to 30 years over parts of the South.
What got less attention last month was the unusually mild weather that prevailed west of the Rockies throughout the month. As shown in Figure 2 below, every state west of the Great Plains except New Mexico and Montana—nine states in all—had a top-ten warmest January on record, including Arizona (second warmest) and Nevada and California (third warmest). Some of that mild Pacific air pushed across the nation later in the month, which helped offset the early-January cold. Not a single contiguous state ended up with a top-ten coldest January, although it was the 15th-coldest for Louisiana and 17th-coldest for Mississippi and North Carolina.
...
It was the 10th-driest January on record in New Mexico and the 9th-driest in Alabama. Only eight of the 48 contiguous states had monthly precipitation that was significantly above average (see Figure 3 above).
In Amarillo, Texas, January was the third consecutive month without any measurable precipitation, extending a dry streak that tops anything in records that include the 1930s Dust Bowl.
From Jan. 2 to Jan. 30, the amount of the contiguous U.S. covered by severe to exceptional drought more than doubled (rising from 7.46% to 17.21%), according to the National Drought Mitigation Center. By Jan. 30, more than two-thirds of the Lower 48 (67.10%) were covered by abnormally dry conditions, and snowpack had reached disturbingly low levels from Oregon to New Mexico southward, including California.
...
According to preliminary data on NOAA's Daily Weather Records website, the interval from Jan. 5 to Jan. 31 saw a total of 1783 daily record highs broken or tied, almost three times the 611 daily record lows broken or tied. And February is off to a rip-roaring start: the first three days of the month racked up a preliminary total of 151 daily record highs but not a single daily record low.