We can't talk about the Los Angeles fires without talking about climate change
,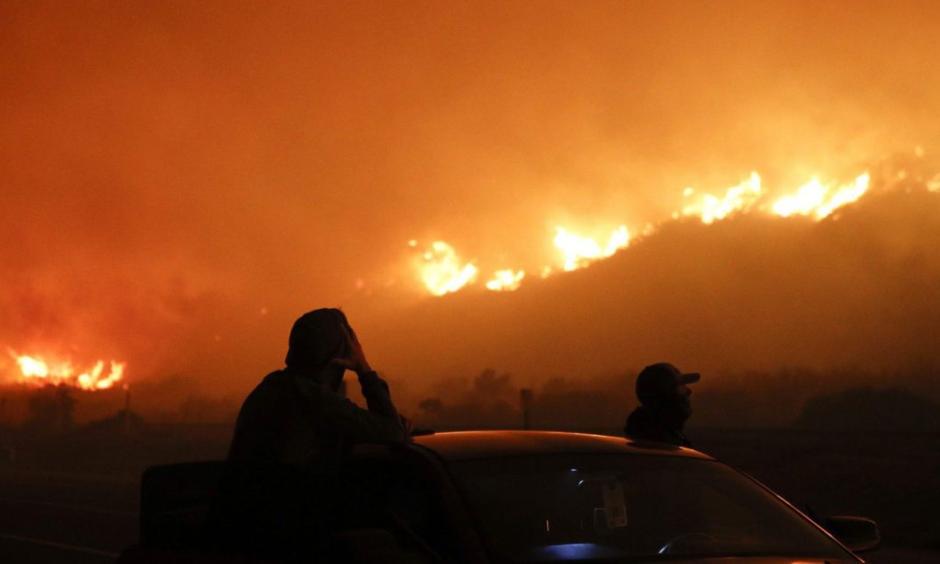 California's fire season often extends into the fall, but blazes this late in the year are unusual, Chief Daniel Berlant, assistant deputy director of Calfire, told the New York Times. "In the last decade we've had more and more fires in the nontraditional fire season months, which really emphasizes the changing climate that we have here in California," he said.
Indeed, climate change may be to blame for more common and more intense fires in the West. Two-thirds of California's largest wildfires in the past century have occurred since 2002, according to Calfire.
Back in October, when fires seared Northern California's Napa and Sonoma counties, my colleague Matt Tinoco explored the connection between the increasing number of wildfires every year and our warming climate:
Climate change is a major contributing factor in the uptick of firestorms. As our planet continues to warm and weather patterns become more unstable—and as humans keep developing more land—experts expect that devastating fires like those currently searing across California's wine country will become the norm, not the exception.
"Climate is really running the show in terms of what burns," Park Williams, a bioclimatologist at Columbia University, wrote for a recent study. "We should be getting ready for bigger fire years than those familiar to previous generations."