We Haven't Seen Many Storms Like Hermine
,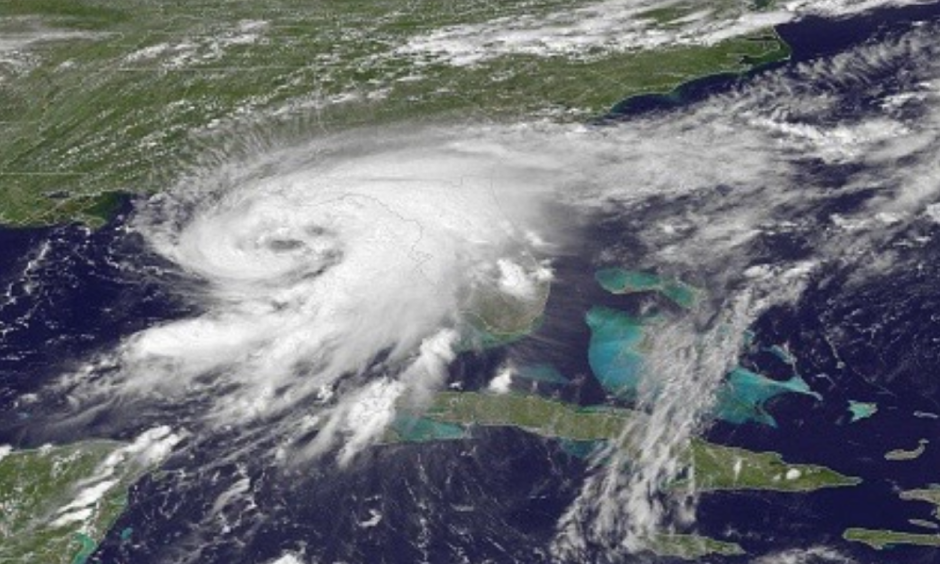 Of the 10 or so meteorologists I've talked to in the last day or so, none can recall Hermine's rare combination: a hurricane that has transitioned to a post-tropical cyclone, one that is forecast to transition back into a hurricane and one that will stall just off the East Coast for most of a week. It probably hasn't happened before, at least going back several decades...
Hermine won't be as big or as powerful as 2012's Hurricane Sandy, but its impact might be worse for some communities for a simple reason: It's supposed to spend most of a week in roughly the same spot, just off the Mid-Atlantic coast.
Hermine's stall-out comes thanks to what meteorologists call a Rex block: A semi-stable atmospheric pattern defined by high pressure on the poleward side (here the northern side) of a relatively smaller low-pressure center.1 This type of blocking pattern can persist for days, and in Hermine's case, it will. That will also give Hermine time to re-strengthen to hurricane force over the warm Gulf Stream current...
The center notes that the interaction between Hermine's tropical core and its more nor'easter-like influence could result in short-term looping motions of the storm's center that are essentially unpredictable.
Even during peak hurricane season, hurricanes that pass north of the Delmarva Peninsula typically weaken because of cooler ocean waters that limit the growth of central thunderstorms. But not Hermine. This sort of storm arguably wouldn't be possible without the near-record high ocean temperatures currently offshore. Waters between North Carolina and New Jersey are warm enough to sustain a hurricane right now, about 3 to 6 degrees Fahrenheit warmer than normal. That means the region where Hermine will be camped out for most of this week likely wouldn't foster intensification in a normal, cooler year. Climate change is expected to make storms like Hermine even more common in the North Atlantic...
Hurricanes grow under the presence of an ample supply of warm ocean water, while post-tropical cyclones2 derive their energy from both warm water and upper-atmospheric jet stream winds. The hybrid energy supply means post-tropical cyclones are usually much larger geographically than purely tropical cyclones — the influence of the jet stream helps to increase the storm's circulation size — and they accordingly can push truly huge amounts of water ashore. This was definitely the case in Sandy, which was "seeded" by what at one time was a very strong major hurricane and later became the largest hurricane on record in the Atlantic basin, more than 1,000 miles wide.
...All this is to say that it's still not quite clear what impact Hermine will have on vulnerable Mid-Atlantic coastlines. A small change in the storm's meteorological structure could go a long way