Welcome winter storm slows California's plunge back to drought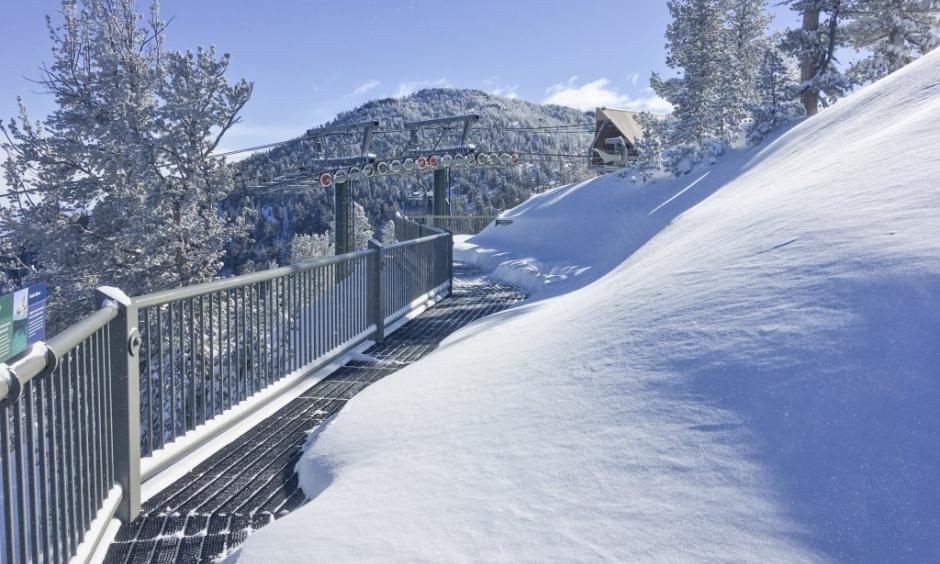 Welcome drifts of fresh snow await California's water managers on their late-winter survey of the vital Sierra Nevada snowpack Monday after a massive winter storm slowed the state's plunge back into drought.
The storm piled snow by the foot in the mountains, forcing Department of Water Resources officials to postpone the measurement for a few days.
"We didn't feel like it would be safe" for water officials and news crews who turn out for the monthly winter assessments of Sierra snowpack to make the trek during last week's storm, said Chris Orrock, a spokesman for state water officials.
The storm brought parts of California more rain in hours than they received during all of February, typically one of the wettest months of the year. In Southern California, the storm brought what was only the second significant rainfall of the past year to some areas, prompting new evacuations after rare rains earlier this year triggered deadly mudslides.
Most importantly, it brought copious snow to the Sierra. Runoff from melted snow through the spring historically supplies Californians with one-third of their water, although scientists say climate change is altering that.
Before the storm, California had accumulated less than a quarter of its normal snowpack for the year. State officials expected the storm to double that, Orrock said, bringing the state to about half the historical average for snowpack by this point in March, typically California's last, best chance for wet winter storms.
...
Near-record rain last year snapped the drought, only to have this winter's rainy season land as a dud. By February, nearly half the state — all of it in Southern California, home to more than half of residents — was back in drought, according to the U.S. Drought Monitor.
The Los Angeles-based Metropolitan Water District, the country's largest urban supplier of water, still plans to vote in April on increased funding for conservation programs, spokeswoman Rebecca Kimitch said.
"One storm isn't going to … make up for what has been a very dry few months," Kimitch said.