West Virginia flood was 'one in a thousand year event,' Weather Service says; more heavy rain forecast
,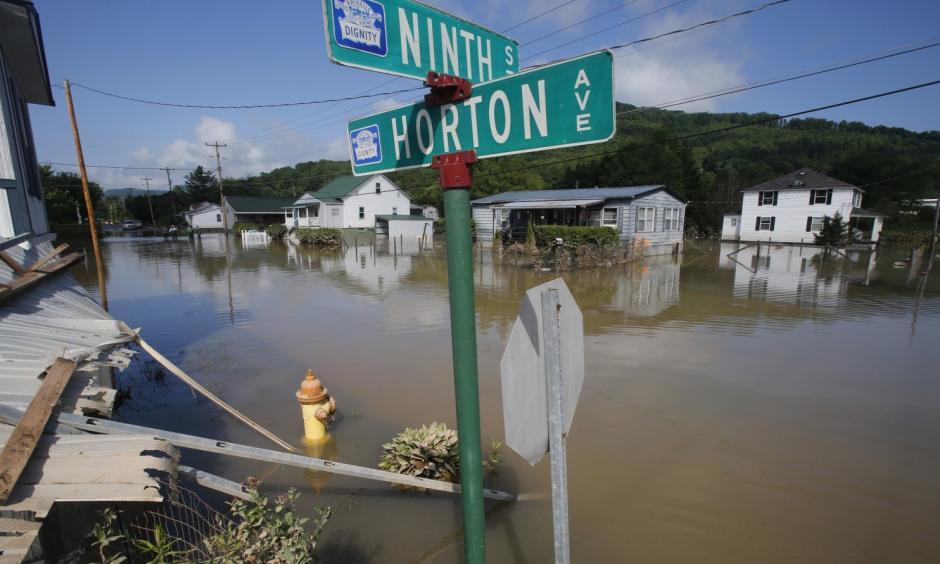 In Greenbrier County, W.Va., where some of the worst flooding occurred, the National Weather Service described the responsible rainfall as "historic" and "extremely rare." "Return period data suggest this would be nearly a one in a thousand year event," it said...
This [23 person] death toll is the highest from flash floods in the United States since May 2010, when 27 people died in Tennessee, Kentucky and Mississippi, CNN reported...
In Kanawha County, where several fatalities occurred, the Elk River crested at 33.37 feet Friday morning, rising more than 27 feet from Thursday afternoon. It marked its highest crest in 125 years of records.
Reuters reported that the state received, in a single day, one-quarter of its yearly rainfall.
In Greenbrier County, in excess of 10 inches fell and as much as seven inches fell in three hours...
The flooding arose from a nasty complex of storms that originally developed near Chicago late Wednesday. It formed on the edge of a bulging heat dome centered over Texas, that had produced record heat in the Southern California desert
Following the jet stream, the storms surged through the Ohio Valley into West Virginia, where they unloaded the devastating rains