Western Wildfires Advance, Expanding Evacuations in Some Areas
,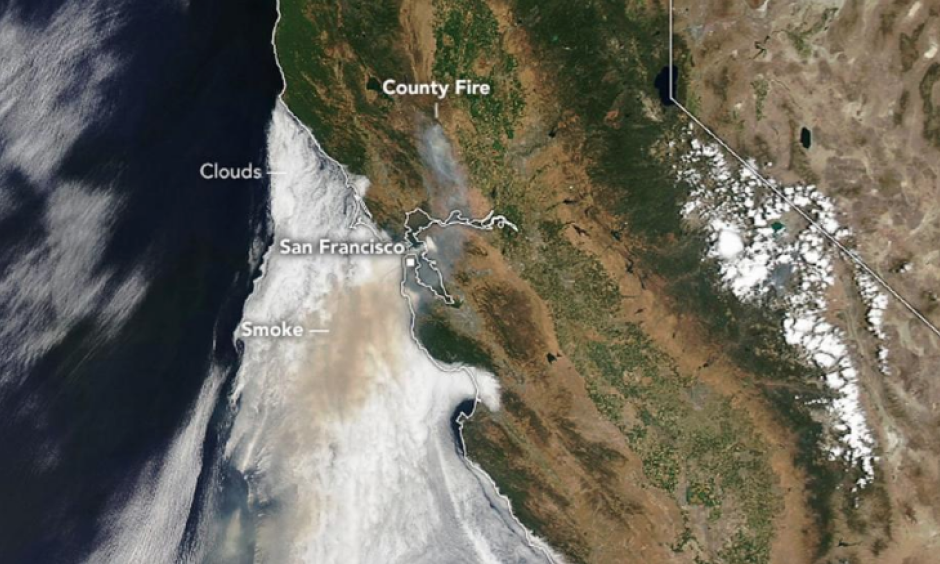 July Fourth celebrations across the West were canceled as fire crews attempted to corral about 60 large blazes burning across the region, several of which have forced hundreds to leave their threatened homes.
As the dry, windy conditions simply posed too much of a threat for fireworks shows, numerous events were called off and officials urged residents to not participate in any activities that might spark new fires. In parts of California, Colorado and Utah, residents remain under evacuation orders, and some of those orders were expanded yet again on Wednesday.
One such inferno, named the County Fire, still threatens 1,000 homes, but authorities are hopeful that cooler weather will help crews get the blaze under control. The fire has sent smoke pouring into the Bay Area, turning the skies a hazy orange hue; the smoke can also be clearly seen from space.
...
Colorado
More than 2,500 homes remain under evacuation orders as firefighters battle more than a half-dozen large wildfires burning in Colorado.
A 52-year-old Danish man was arrested Saturday on charges of arson in connection to the Spring Creek Fire burning in southern Colorado. Jesper Jorgenson was arrested on charges of arson in connection with the blaze, the Associated Press reported.
The blaze has scorched nearly 150 square miles and was 5 percent contained as of Wednesday night, according to Inciweb. It is now the third-largest wildfire in the state's history.
...
Utah
A wildfire in central Utah has destroyed 20 to 30 homes, officials told the AP, and evacuation orders have been expanded to include more people yet again.
The Dollar Ridge Fire burning west of Timber Canyon and south of the Strawberry River was sparked on Sunday. It has consumed more than 65 square miles and is 4 percent contained, according to Inciweb.