When You Can't Find Shelter From the Heat
,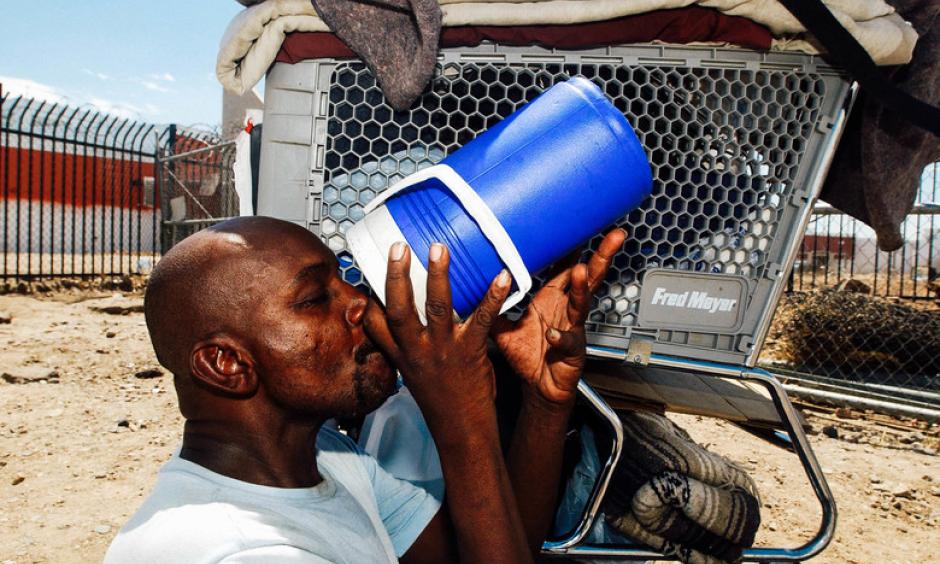 Last year was the third hottest on record, according to the National Oceanic and Atmospheric Association. We'll probably see more of that, thanks to our warming climate: According to the most recent National Climate Assessment we're on track to see average temperatures rise another 5 to 10 degrees Fahrenheit across the United Sates by the end of this century.
2017 also marked the first time that the United States has seen an increase in homelessness in almost a decade, according to the Department of Housing and Urban Development. The number of unsheltered people experiencing homelessness rose by 9 percent between 2016 and 2017. More than 180,000 Americans were living exposed to the elements on any single night that year.
Extreme heat is already the leading cause of weather-related death in the United States. If the number of homeless people continues to increase alongside temperatures, it will be a recipe for serious health consequences.