Why Aren't We More Freaked Out About Louisiana?
,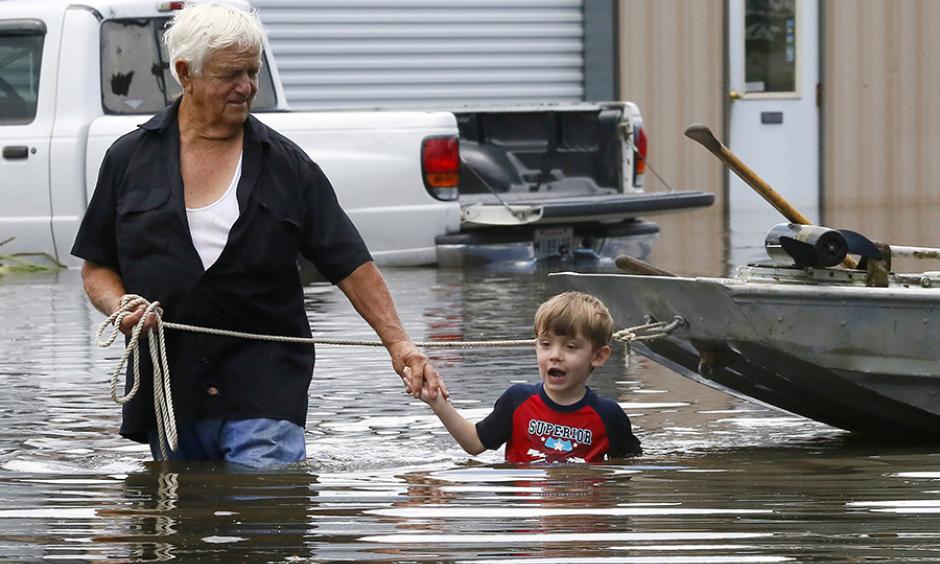 Louisiana has been utterly wrecked once again, and all anybody can talk about is how nobody is talking about it...
I suppose the culprit here could be classism, or disaster fatigue, or even the peculiar provincialism of so-called coastal media elites. All have been cited as possible explanations for the difference between how the media have covered other natural disasters and how they're covering Louisiana. But I worry that it's none of these—and that the real explanation for this discrepancy, while less offensive on its face, says something deeply troubling about the way that we're collectively processing the horrors of climate change...
Consider that during the same week Louisianans were reeling from epochal flooding, Californians were suffering (as they continue to suffer) through one of the most devastating wildfire seasons in recent history. In both places, lives were lost, homes and businesses were destroyed, and billions of dollars in value disappeared overnight. And in both places, climate change is implicated. That these simultaneous tragedies were linked by a common denominator ought to have made climate change the most trending, most shared, most e-mailed story in America last week