Widespread Storm Will Bring Snow, Rain and Strong Winds From West to Central and Eastern U.S. Through This Weekend
Salt Lake City, UT
San Francisco, CA
Curry County, OR
Albuquerque, NM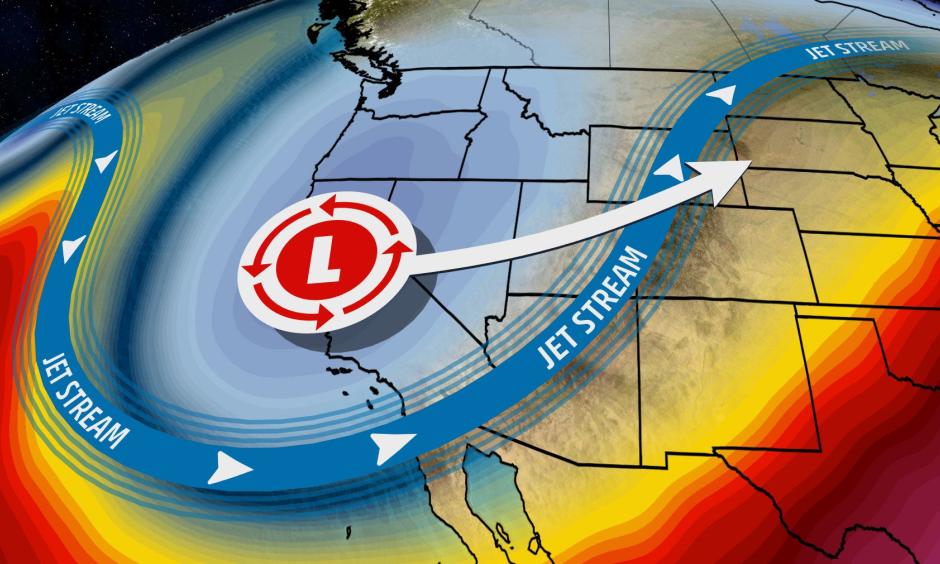 Evidence suggests that the warming of the Arctic is destabilizing the jet stream, forcing cold air from the polar regions to other, warmer regions closer to the equator, such as the United States.
---
The storm system will track slowly eastward from the West toward the central and eastern U.S. into this weekend through a sharp southward plunge of the jet stream.
Winter storm warnings, winter storm watches and winter weather advisories have been issued by the National Weather Service across a broad area of the West and Northern Plains.
...
As this intense storm approached the coast of southwestern Oregon and northwestern California on Tuesday evening, it underwent bombogenesis. The storm's minimum central pressure dropped 43 millibars in 24 hours, far exceeding the criteria of 24 millibars within 24 hours to be deemed a bomb cyclone. What this means that the storm is unusually intense and capable of producing high winds.