In wildfire-scorched Kansas, 'there's still lots and lots of fuel on the ground'
,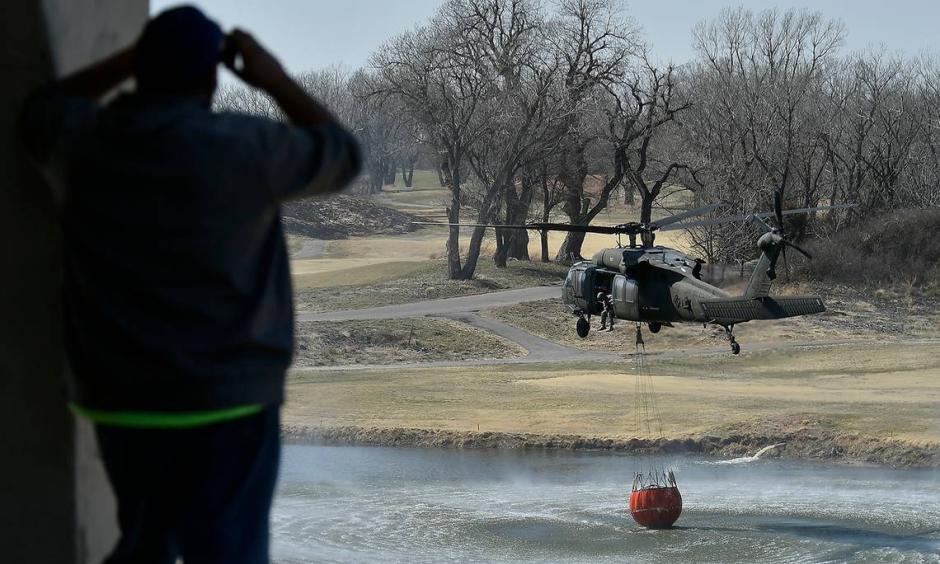 The Great Plains are burning. Get used to it.
In Kansas alone, pre-spring fires have already raged across 630,000-plus acres, killed thousands of cattle, torched scores of homes, displaced families and exhausted firefighters rallied from across the state.
Rain clouds remain on vacation. Winds continue to whip at the prairie — drying out areas parched by a dehydrated winter — with the potential to swirl sparks in any direction and stoke fires once they catch.
The fact that recent Februaries, Marches and Aprils brought more rain actually makes this year all the more dangerous. The growing trend of wetter springs meant more growth of grasses, brush and trees that lie across Kansas, Oklahoma and the Texas panhandle like tinder for a bonfire awaiting a match.
By mid-week, firefighters appeared to mostly corral some of the galloping fires like the one that forced evacuation of a high-end subdivision in Hutchinson.
...
For those who lost their homes, or their herds, the fires are world changers. Whether the fires represent a broader change in the world we know — a this-season or seasons-to-come jolt to the cattle trade, a sign of climate shifts that make grazing land more regularly flammable — may not become clear for a decade or more.
The cattle losses don't take enough meat out of the market to move the needle on prices, even if they can devastate individual ranchers. Climate specialists see at least the possibility that long-term changes in weather patterns could ultimately make western Kansas grasslands burn more often, and with more fervor. That, in turn, could make them less suited to raising Angus.
"Some of these ranchers took very significant hits. Most of them will survive, even though it won't be easy," said Scarlett Hagins, a spokeswoman for the Kansas Livestock Association. "As a whole, it's probably not going to alter the market."