Wildfires Near Fort Worth, Texas, Force Evacuations, Shut Down Highways
,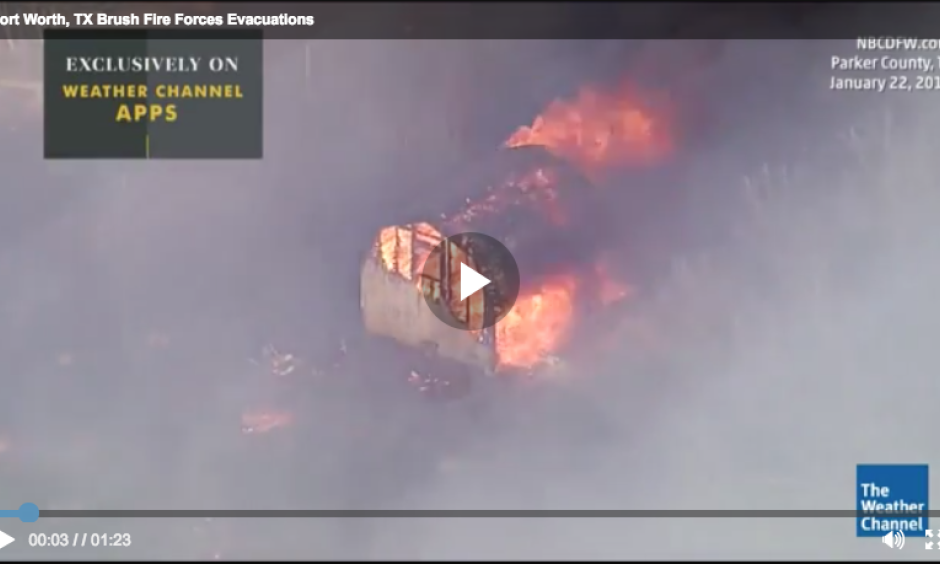 Residents have been ordered to evacuate areas west of Fort Worth, Texas, as several wildfires were fanned by winds and advanced on homes.
The largest grassfire was burning in the Willow Park area of Parker County on Monday afternoon, according to local reports. At least 1,000 acres of land was burned by the so-called Farmers Road Fire, and some residents near Interstate 20 were under mandatory evacuation orders, according to NBC DFW. No injuries have been reported.
...
All of the east and westbound lanes of I-20 and I-30 from I-820 were temporarily shut down due to wildfires Monday, according to the state Department of Transportation. They were later reopened.
Another grassfire was reported a short time later and was located between the towns of Poolville and Springtown. Additional evacuations were ordered as the blaze closed in on homes.
Though the causes of the fires have not been determined, winds have been strong on Monday, gusting up to 40 mph in the area, according to weather.com meteorologist Chris Dolce.