Winter Storm Grayson's Bombogenesis Brought Whiteout Conditions From Virginia to New England, Record Coastal Flooding at Boston Harbor
,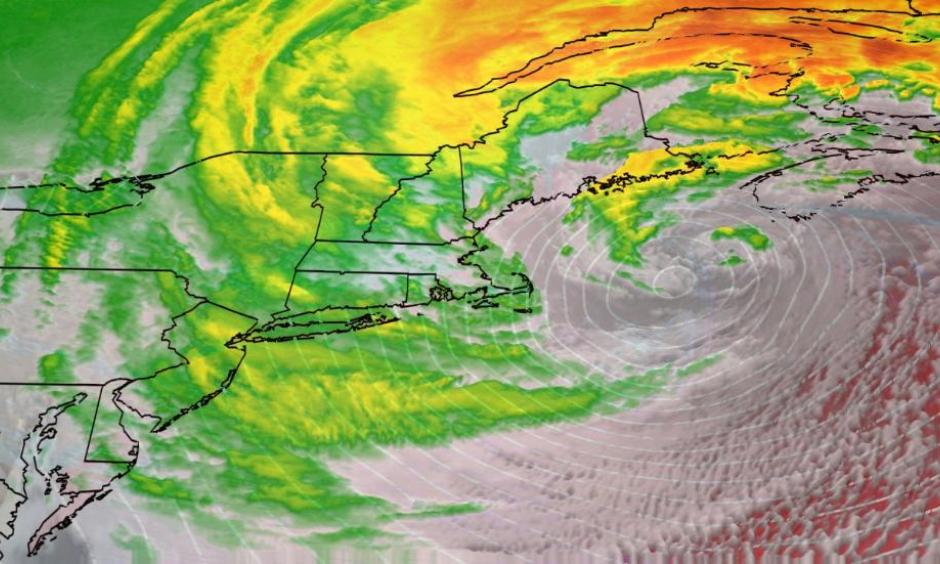 Story Highlights
Intense Winter Storm Grayson hammered the Eastern Seaboard on January 4, 2018.
High winds triggered power outages in parts of New England.
Whiteout conditions occurred along the immediate coast from Maine to the Virginia Tidewater.
Grayson's intensification was the strongest in four decades in the western Atlantic Ocean.
...
The top snow total was 22 inches near the Etna and Plymouth, Maine.
Islip, New York, picked up 16 inches of snow, with snowfall rates of 2 to 3 inches per hour for at least five straight hours from late morning through early afternoon on January 4.
...
Tidal levels at Boston Harbor topped an all-time record set during the infamous "Blizzard of '78," sending water pouring over the Long Wharf, then surging into streets in the city's Fort Point neighborhood.
...
Tide levels in Portland, Maine, topped out just 2 inches from their record, set in early January 1978. Based on preliminary reports, the highest tide on record was recorded in Bar Harbor, Maine, as well.
...
Damaging wind gusts over 70 mph were recorded in Barnstable, Wellfleet, East Falmouth and Nantucket, Massachusetts, as well as on Block Island, Rhode Island, and persistent gusts over 50 mph downed power lines in southeastern Massachusetts and Connecticut.
...
In over four decades-worth of data compiled by Dr. Andrea Lopez Lang from SUNY-Albany and David Roth from NOAA's Weather Prediction Center, [the] bombogenesis rate of 59 millibars in 24 hours through 10 a.m. EST January 4 was a record magnitude for this part of the western Atlantic Ocean, dating to 1976.