Winter Storm: Here's What Happened
Dutchess County, NY
Damascus Township, PA
Albany, NY
Worcester, MA
New York, NY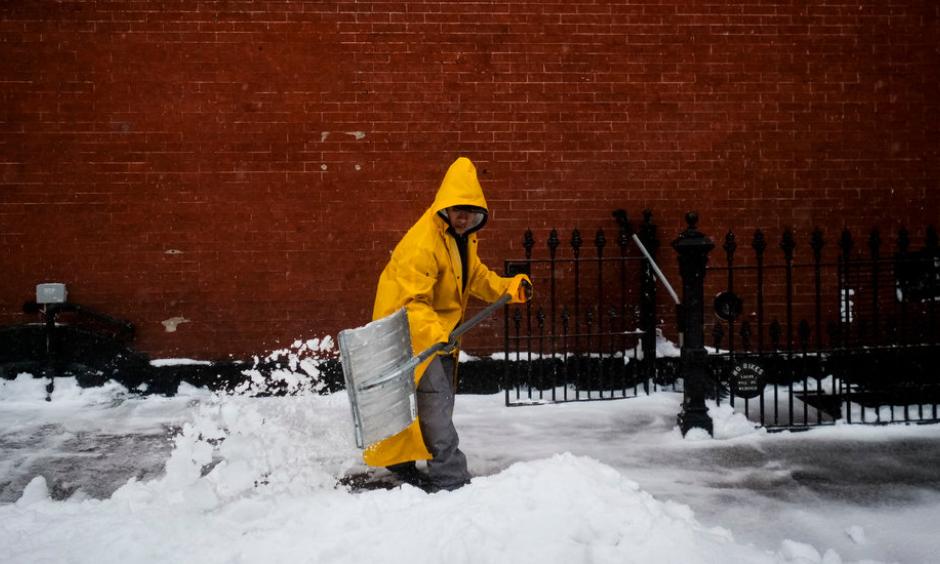 The storm brought only seven inches of snow to New York City, far less than expected.
But north and west of the city and in New England, it's been another story. Up to 30 inches have fallen along the New York-Pennsylvania border.
Aboveground subway service and limited Metro-North service will resume at 6 p.m.
Over 200,000 homes lost power across the Northeast.
...
New York City is spared the worst ...
On Monday, forecasters had predicted up to 20 inches in the city, a storm that would have rivaled the Blizzard of 1888.
But this storm tracked closer to the coast, bringing in warmer air. By midafternoon, so much of the precipitation had fallen in the form of sleet and freezing rain that only seven inches of snow was recorded in Central Park.
...
In the Northeast's interior, from Pennsylvania to Massachusetts, the snow hit much harder: 30 inches and still snowing at 1 p.m. in Damascus in Pennsylvania's northeastern corner; 26 inches in Dutchess County, New York; blizzard conditions in Albany and in Worcester, Mass., where over a foot of snow fell.