The year's strongest storm in the Northern Hemisphere is about to hit Taiwan
,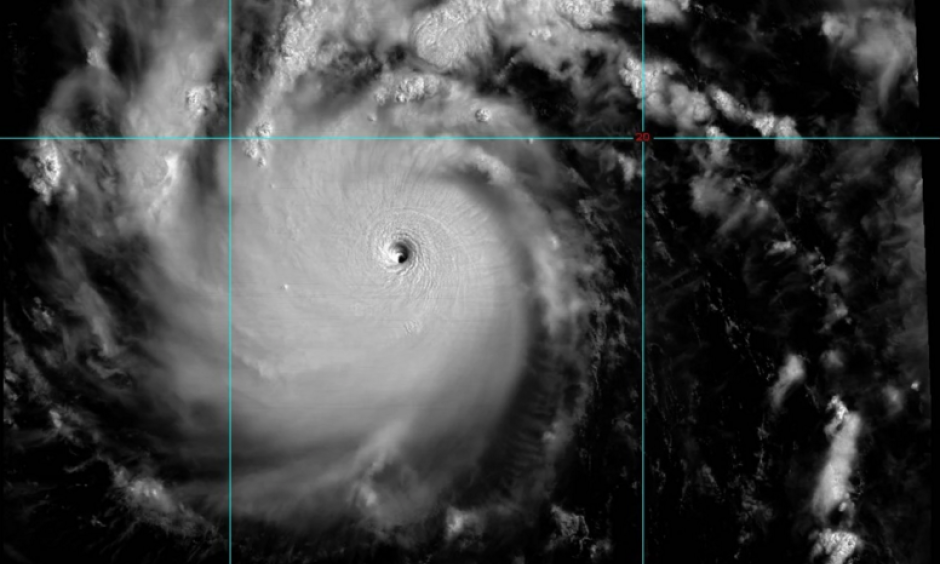 A monster super typhoon, known as Nepartak, is on a crash course with Taiwan. Packing maximum sustained winds of 173 mph (150 knots), it is forecast to strike the island Thursday night, July 7, local time (midday Eastern time).
Typhoon warnings have been hoisted for a large section of Taiwan's east coast, where devastating winds, torrential rain and storm surge flooding are likely...
It has begun to show the hallmarks of what's known as an annular typhoon. Such storms typically contain a concentrated core of thunderstorms around the eye that abruptly cut off, leaving a lack of spiral banding along their periphery. Just 4 percent of hurricanes and typhoons are annular, and they are known for their staying power, weakening more slowly under unfavorable conditions compared to conventional storms.
Nepartak explosively intensified Tuesday over the western Pacific and became the equivalent of a Category 5 hurricane early Wednesday. As of the Joint Typhoon Warning Center's latest advisory (11 a.m. Eastern Wednesday), its intensity was holding steady.[1]
Nepartak's has maintained its tremendous strength "aided by low vertical wind shear, passage over very warm water, and vigorous dual-channel outflow aloft," the Joint Typhoon Warning Center said. "Favorable environmental conditions and the presently-observed annular convective structure will limit the potential for significant weakening prior to landfall"