Photos: NASA took pictures of the bomb cyclone from space and they're wild to see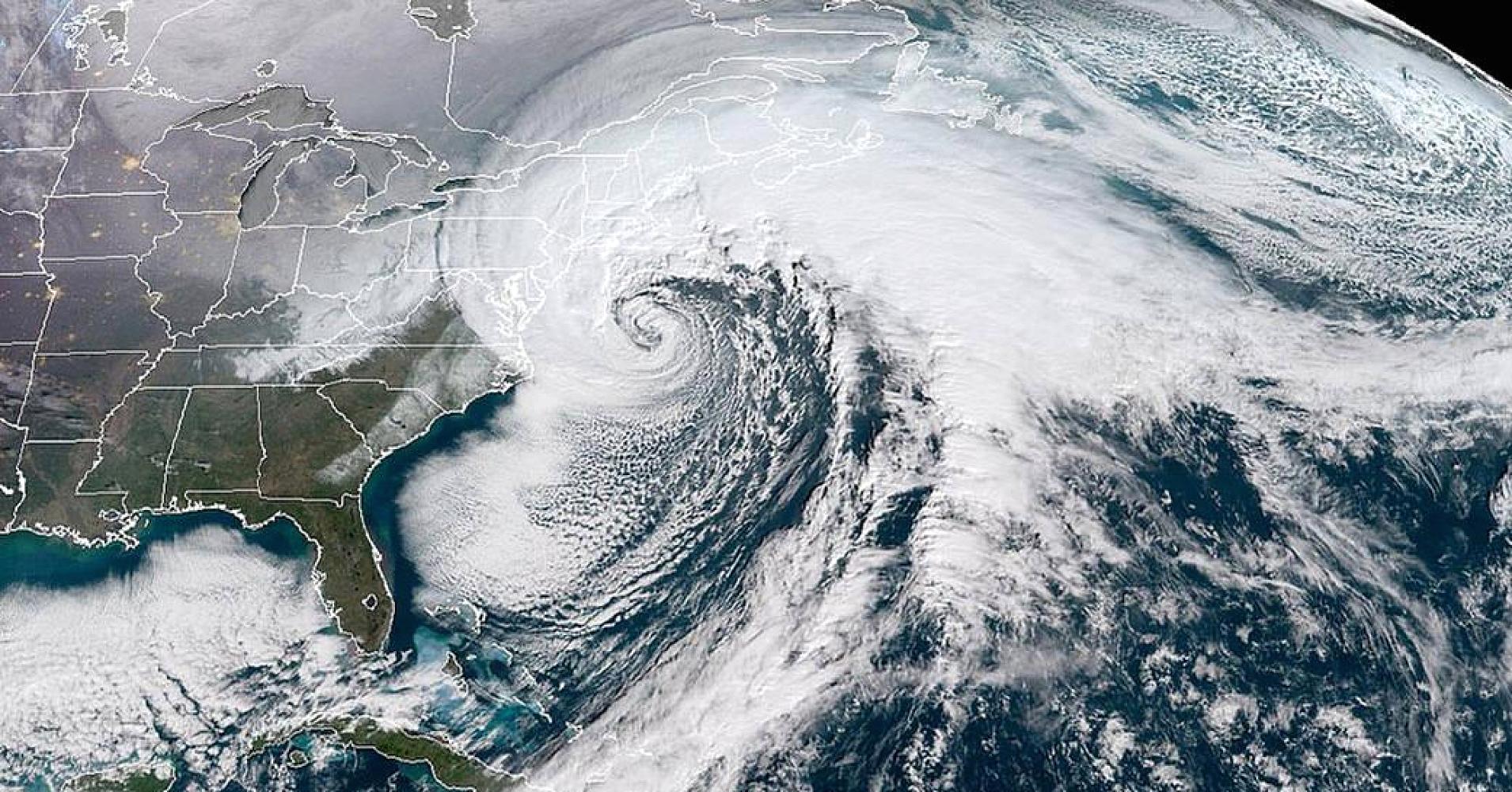 [The bomb cyclone] was so large that it was clearly visible from space, and NASA used its satellites to take awe-inspiring images.
NASA also took impressive shots of a particularly freezing winter falling on Savannah, Lake Michigan, across the northern plains and eastern seaboard.
Take a look...
With the bomb cyclone, pictured below from space, the clouds stretch thousands of miles, running from the Caribbean all the way up to New England. Snow fell in Tallahassee, Fla., for the first time in three decades. Ocean City, Maryland, reported three foot drifts of snow. (Image: NOAA/CIRA)
A photo of bomb cyclone by night was taken at 1:30 a.m. EST on Jan. 4, 2018. In the image below, light is shining down on the clouds from the moon and up on the clouds from cities below. (Image: NASA/NASA Earth Observatory image by Joshua Stevens, using VIIRS day-night band data from the Suomi National Polar-orbiting Partnership)
Beyond the northeast, Savannah Hilton Head International Airport got 1.2 inches of snow.
It's the most the southern city has had since 3.2 inches fell in 1982.
Lake Michigan, below, was captured on December 31, by the Moderate Resolution Imaging Spectroradiometer on NASA's Aqua satellite, which circles the Earth every one to two days. It shows a "mesovortex" — a smaller, intense rotational component to a storm — especially well.
NASA also captured snow fall across the northern plains on Jan. 1 from winter storm Frankie, covering parts of Canada and sections of Montana, Wyoming, Colorado, North Dakota, South Dakota, Nebraska, Minnesota, Iowa, Missouri, Michigan, Illinois and Indiana. (Image: Jeff Schmaltz, MODIS Land Rapid Response Team, NASA GSFC)
On Jan. 7, NASA captured snow fall and sea ice from North Carolina to New England, as frigid temperatures continued along the eastern seaboard. Temperatures were -20°F in Burlington, Vermont; -11°F in Portland, Maine; -2°F in Boston, Massachusetts; -9°F in Hartford, Connecticut; 2°F in Wilmington, Delaware; 1°F in Baltimore, Maryland; and 4°F in Raleigh, North Carolina, according to National Weather Service as reported by NASA. (Image: Jeff Schmaltz, MODIS Land Rapid Response Team, NASA GSFC)