10 Die, Dozens Sickened in Sweltering San Antonio Tractor-Trailer
,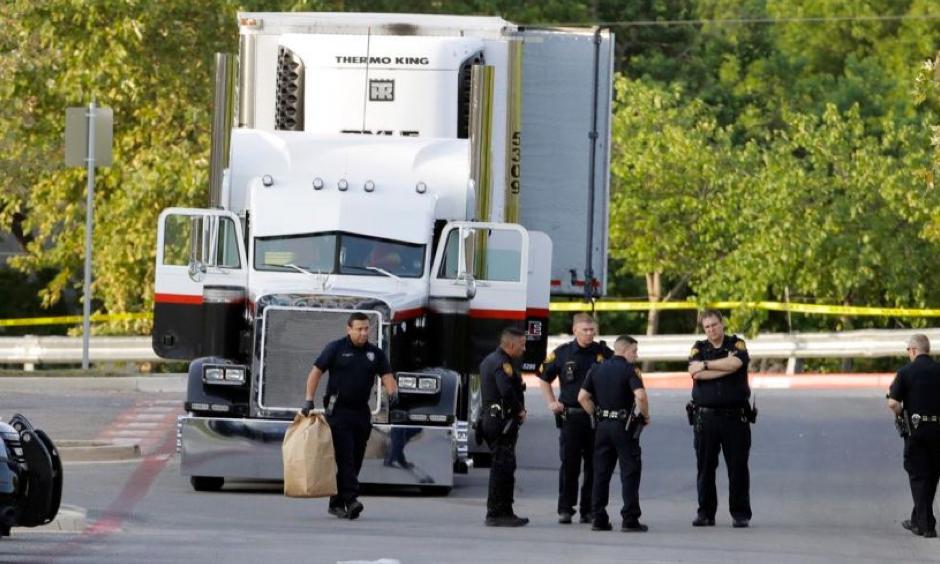 Another person found in a sweltering tractor trailer outside a San Antonio, Texas, Walmart early Sunday morning has died in an area hospital, bringing the death toll to nine.
In what police are calling a horrific immigration smuggling case gone wrong, nearly 40 people were found in the stifling tractor trailer. Survivors later told investigators up to 100 people were packed into the truck at one point, the Associated Press reports.
According to KABB, at least 20 of the survivors were in extremely critical or serious condition and eight more were suffering from heat-related injuries and dehydration. All of the deceased are believed to have died as a result of heat exposure/asphyxiation.
...
"They were very hot to the touch. So these people were in this trailer without any signs of any type of water," San Antonio Fire Chief Charles Hood told reporters, adding that the victims all had elevated heart rates. "It was a mass casualty situation for us."
Saturday marked the third consecutive day with 100-degree heat in San Antonio, said weather.com meteorologist Chris Dolce.
"The average high in the city this time of year is 95," he said.