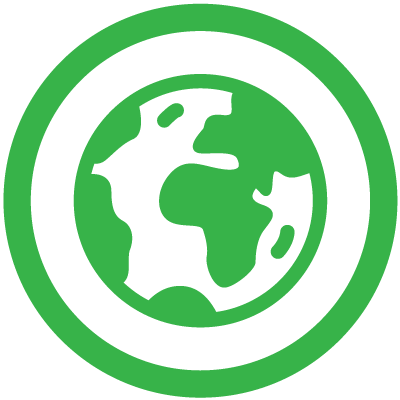 Earth Systems
Human activities tied to fossil-fuel intensive systems, such as burning coal or gas for electricity, heat, or transportation, are responsible for rising levels of greenhouse gases (GHGs) that are increasing the global temperature. Global warming is having profound effects on Earth systems. Glaciers, snow, and permafrost are declining. Sea level rise and ocean acidification are accelerating. The air currents that influence the world's weather are changing. Climate zones are shifting poleward and ecosystems are being disrupted. These large-scale changes are having widespread and severe impacts, increasing human exposure and vulnerability to hazards including extreme heat, floods, drought, hurricanes, and fires.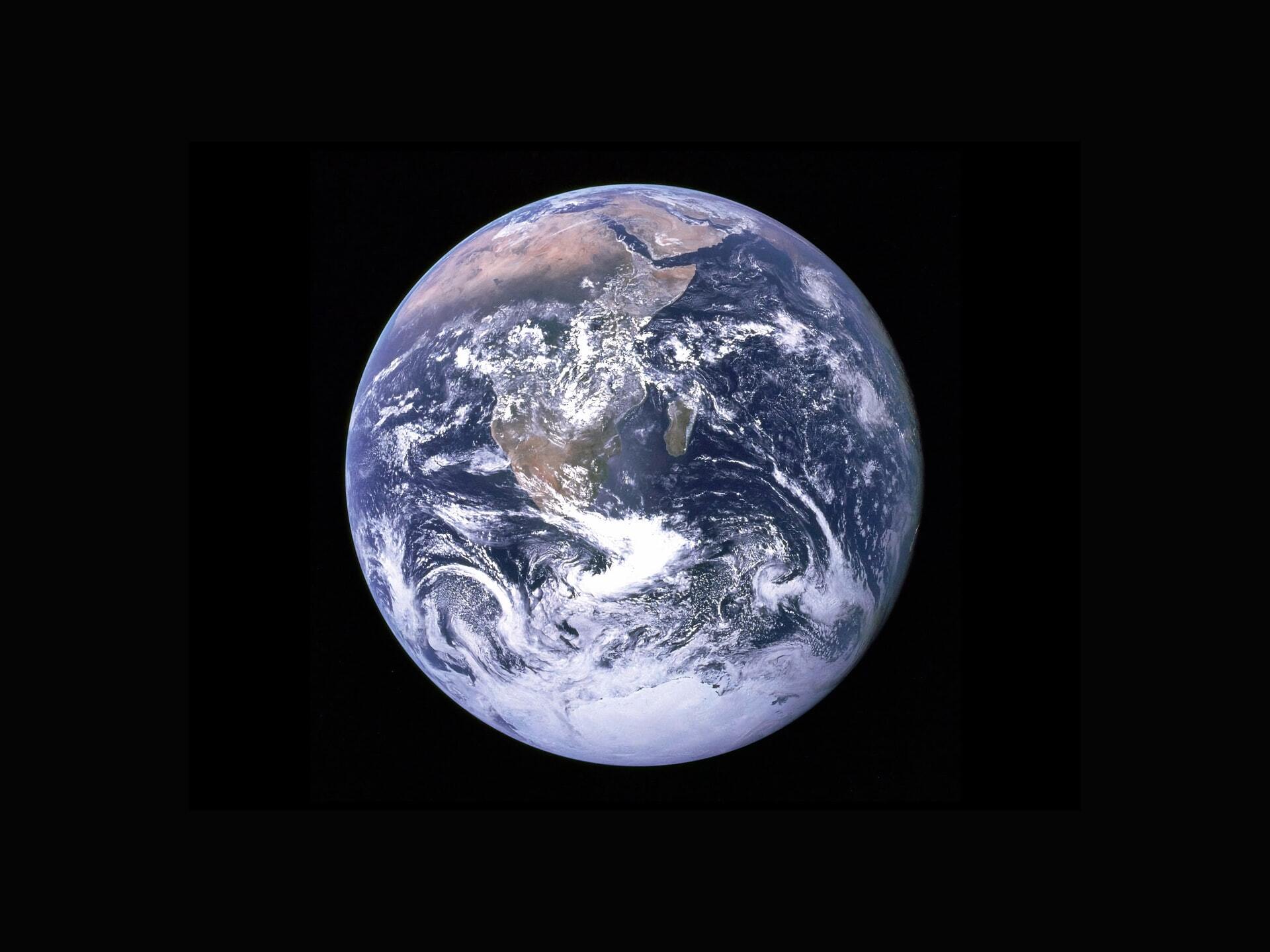 What are Earth Systems?
Earth systems are a way of dividing up the Earth into processes we can more easily study and understand. The four main Earth systems include air, water, life and land. Earth systems overlap, and they are also interconnected; what affects one can affect another.
Background
What are greenhouse gases and global warming?
Greenhouse gases (GHGs) in the atmosphere allow heat from the sun to reach the Earth's surface, but they trap a portion of the Earth's outbound heat. That process acts much like a greenhouse does, so it is called the greenhouse effect. Most of the greenhouse effect is natural, primarily from water vapor, which takes up 2 percent of the air's volume, and natural carbon dioxide, which was at 280 parts per million before the industrial revolution. Without greenhouse gases, the Earth's average temperature would be much cooler, -0.4°F (-18°C), rather than the pre-industrial average of 55.9°F (13.3°C) from 1850-1900.
However, human activities since the Industrial Revolution have significantly increased the rate at which greenhouse gases, such as carbon dioxide, methane, and nitrous oxides, enter the atmosphere. A major source of human GHG emissions is the burning of fossil fuels such as coal, petroleum-based liquid fuels, and natural gas for electricity. So long as human activities increase the volume of greenhouse gases in the atmosphere, the Earth's average temperature will continue to rise as GHGs trap more of the Sun's energy in the form of outbound heat from the Earth. This process is called "global warming." The ocean has absorbed about 91% of the extra energy trapped by GHGs, with land warming, the melting of ice, and atmospheric warming accounting for about 5%, 3%, and 1%, respectively (AR6, SPM-14). In 2020, one of the hottest years on record, data from the National Oceanic and Atmospheric Administration (NOAA) showed the global average temperature was 58.77°F (14.87°C), that's 2.92°F (1.62°C) above the pre-industrial average.

Humans are heating the Earth at an exceptionally rapid rate
Throughout its long history, the Earth has warmed and cooled depending on how much sunlight the planet received. This varied naturally and over long periods of time due to subtle shifts in the sun's orbit, how the Earth's atmosphere or surface changed, or how the sun's energy varied. Now, human emissions are dominating natural forces and the Earth is warming at an unprecedented rate.
"The rate, scale, and magnitude of anthropogenic [human-caused] changes in the climate system since the mid-20th century suggested the definition of a new geological epoch, the Anthropocene, referring to an era in which human activity is altering major components of the Earth system and leaving measurable imprints that will remain in the permanent geological record."

The Working Group I contribution to the Sixth Assessment Report (AR6), Climate Change 2021: The Physical Science Basis of the Intergovernmental Panel on Climate Change (IPCC). Chapter 1, pg. 17.
It's the speed of the change that's crucial. If the global average temperature increased a couple of degrees over millennia, it's likely that humans could easily adapt. But if the changes take centuries, or even occur within a human lifetime, the results could be catastrophic. Since 1970 the global average temperature has been rising at a rate of 3.2°F (1.8°C) per century, compared to a long-term decline over the past 7,000 years of 0.02°F (0.01°C) per century. According to the latest IPCC report, the likely range of total human-caused global surface temperature increase from 1850–1900 to 2010–2019 is 1.4°F to 2.3°F (0.8°C to 1.3°C), with a best estimate of 1.9°F (1.07°C). The observed warming to 2010–2019 is 1.9°F [1.6 to 2.2°F] or 1.06°C [0.88 to 1.21] °C." (That's right, the IPCC's best estimate suggests humans are likely responsible for 100%, if not more, of observed warming since pre-industrial times.) These rates of human-driven change far exceed the rates of change driven by natural forces.
Even abrupt geophysical events, such as the ending of ice ages, do not approach current rates of human-driven change. Scientists estimate that when glacial periods - known commonly as ice ages - have ended in the past, it has taken about 5,000 years for the planet to warm between 7.2°-12.6°F (4-7°C). Warming since the pre-industrial era has occurred at a rate about 7 to 11 times faster than during periods of ice age recovery and recent decades have warmed 13 to 22 times faster.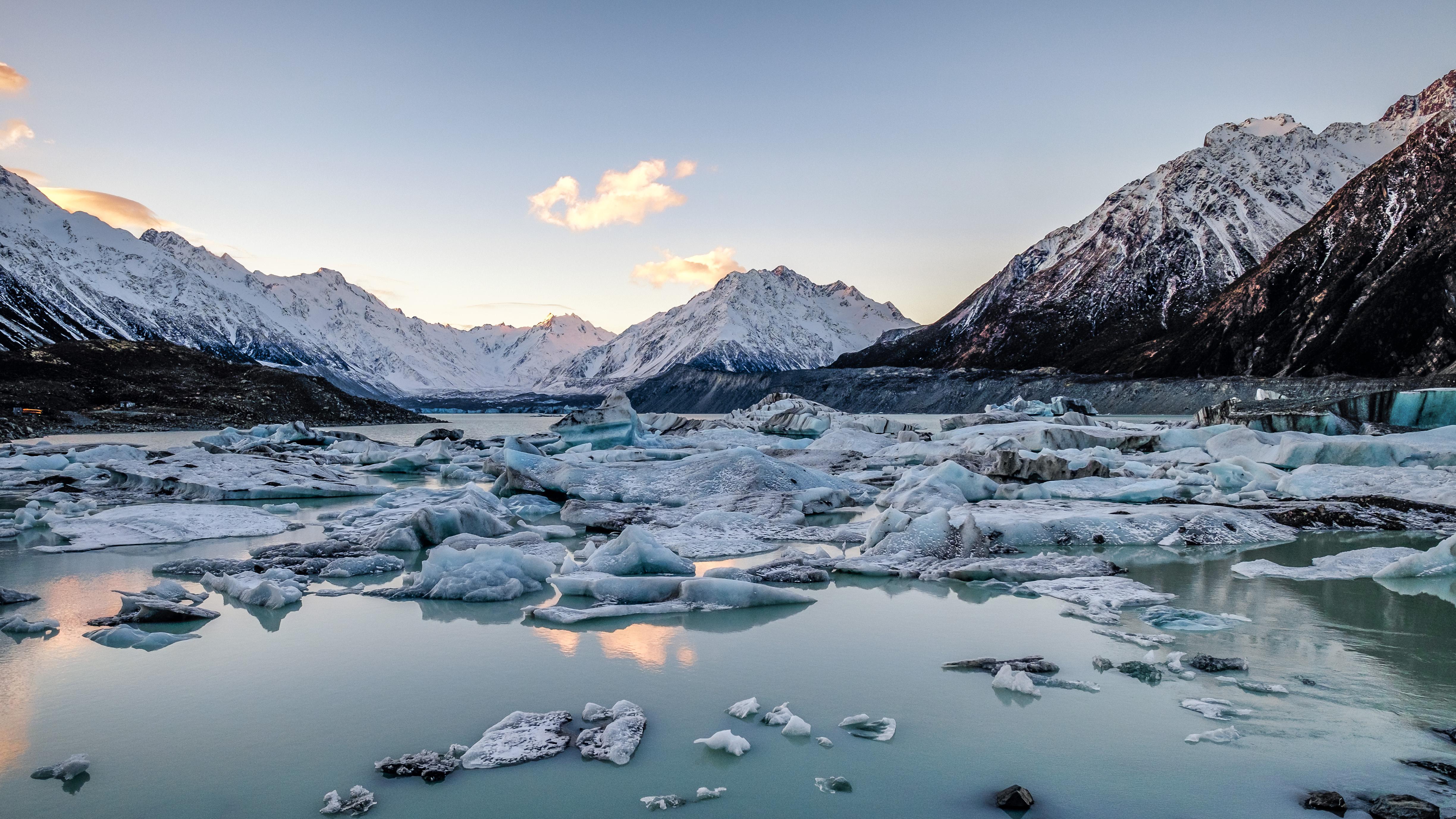 How does the current, rapid, human-caused global warming affect Earth systems?