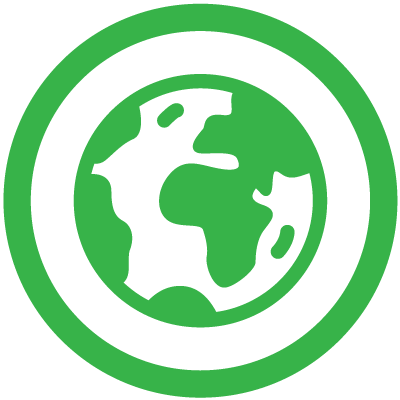 Global Warming



From 1880 to 2012, the Earth warmed by 1.5°F (0.85°C), dramatically reversing a long-term millennial cooling trend.[1] The physics behind the Earth's temperature imbalance is well established. Scientists first determined that greenhouse gases in the atmosphere trap heat near the Earth's surface in the 19th century. Since the late 1970s, scientists have known that global warming is underway due to the increase in greenhouse gases from human activities.
Read More
Climate science at a glance
Global warming is underway. Scientists know the Earth is warming from temperature gauges, melting ice sheets, rising sea levels, changing seasons, and dozens of other indicators.
Human activities, primarily burning fossil fuels and deforestation, load the atmosphere with CO2 and other greenhouse gases.
Greenhouse gases absorb and trap heat close to the Earth's surface. They essentially act like a blanket around the planet. Multiple lines of evidence show that atmospheric levels of CO2 (the main greenhouse gas) are the highest in millions of years and are driving global warming.
Once trapped in the atmosphere, CO2 pollution is essentially permanent on human timescales. As a result, the warming is also permanent unless the CO2 pollution is pulled back out of the atmosphere. Temperatures will otherwise continue to increase until there is zero CO2 pollution.
Global warming has already caused higher air and ocean temperatures, rising sea levels, changing seasons and an increase in the frequency and intensity of some extreme weather events like heat waves and heavy rainstorms.
---
US warming trends
Annual average temperature over the contiguous United States has increased by 1.8°F (1.0°C) for the period 1901–2016.[1]
Studies attribute warming in the US to human actions
---
Global warming trends
Studies attribute global warming to human actions